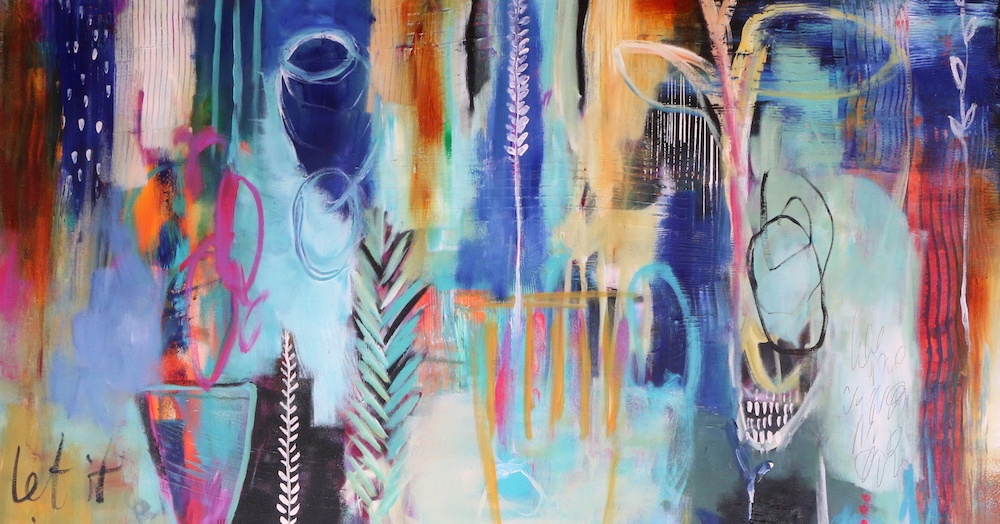 I'm happy to share a sneak peek of Episode Five of the Painting Sessions with you today.
I created this painting using the layering process from my Bloom True E-Course — starting with warm colors, then adding cool colors, popping in light and dark values, and seeing where it all wanted to go. As always, there were many unexpected twists and turns along the way, and I'm happy to share it all with you in this month's Painting Session.
If you're not yet familiar with this monthly offering, every Painting Session gives you an intimate look at the creation of one large painting from start to finish, accompanied by a voice-over where I offer all kinds of tricks, insights, and encouragement along the way.
You can check out all of the beautifully edited videos + monthly playlist + more in this episode by purchasing the Individual Painting Session for just $36 (including lifetime access). Such a sweet deal!
Learn more about The Painting Sessions here, and enjoy a sneak peek of this month's Session below. Happy Painting, everyone.
Music by Jans Ingber.
---