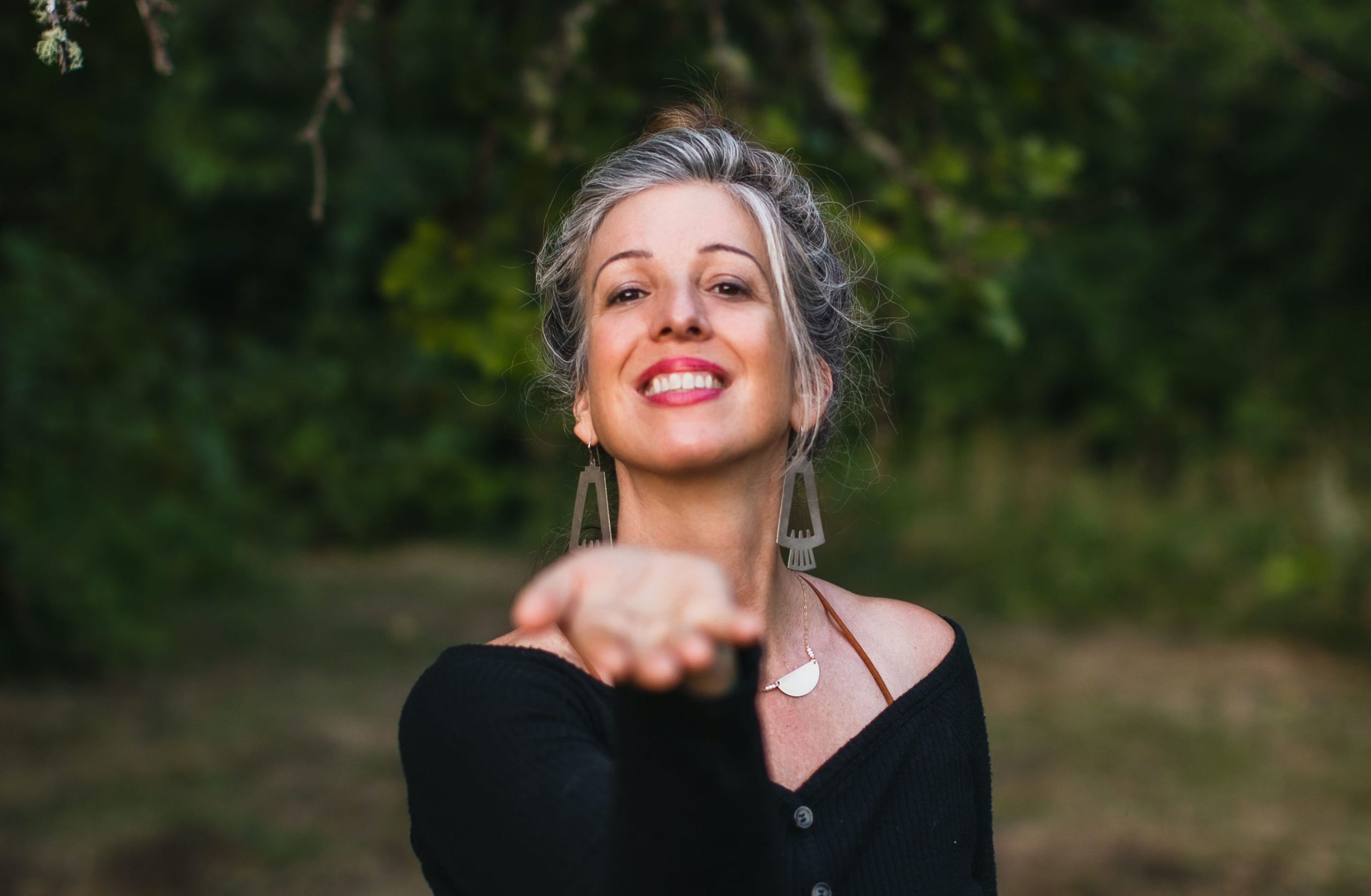 As you may know, the one place I am sharing online these days is my FREE FLO community, and I want you to know that we've just opened the doors for new community members to join. (This happens twice a year).
It's wild to think this community only formed one year ago because it's become such an integral and beloved part of my life. The flow of creative energy, the deep conversations about life and art, and the loving, nonjudgmental space to connect make FREE FLO such a special place.
With options to dip in for a month or dive in for a year, FREE FLO offers easy-to-navigate live weekly classes, a supportive interactive community, small group PODS, daily creative prompts, and over 40 archived classes.
(Note to the parts of you that may get overwhelmed: There's never pressure to "keep up," and you're never behind. There's just a sweet slow flow of creative inspiration there to support you as needed.)
If you're curious about what FREE FLO looks and feels like, I made a little video tour for you here, and I'll share some testimonials below.
If you have any questions at all, please don't hesitate to reach out. I would love to connect with you there if you're feeling the call.
With love and deep breaths,
xo flora
Origin Story…
I created FREE FLO because I was burned out on social media and the start-stop nature of online courses.
I craved a more sustainable, intimate, and ongoing place to connect and create, and that's exactly what FREE FLO has become.
Having mostly signed off from social media these days, FREE FLO is the one place I share online these days, and I absolutely love pouring my heart into this beautiful community.
You can read more about our weekly classes and what the community has to offer here.
What FREE FLO Members Have to Say About It…
Today's community art gathering…Blown away! How is it possible that I could feel the beautiful connection with each one of you through a computer screen?! Amazing! Brought to tears by the vulnerable sharing. Thank you all! – Stephanie
Free Flo has changed my life for the better, I'm not even kidding. I am Alive again! This community reminds me daily why I love to create and how essential creativity is to my well-being. I paint/write daily now as a form of self-love, as well as a deep desire to better my practice. – Kerry H
FreeFlo is a space where I get to feel connected, seen, held, inspired, and encouraged. It's such a beautiful community filled with authentic courageous hearts. If I ever feel blocked, all the encouragement I need is available in this group, and being able to connect with Flora is the best bonus ever!- Jennifer P
Now that I am a member of FREE FLO, I feel it is possible for me to play and explore my creative ideas. FREE FLO gives me mountains of information and it offers me more than I ever dreamed of. I am very grateful to be a FREE FLO member. – Barbara P
I adore that we are connecting from around the world… I love the variety of people in the group. – Susan P
The daily prompts keep me in discovery/ curiosity mode. I find myself looking for interesting things to be joyful about. I also love the self-inquiry aspects of FreeFlo. For instance…Am I creating more than I am consuming? It's keeping me honest with myself. – Debi W
It gives me something to look forward to. I know no matter what, I'm going to paint with the community gathering, even if life's been hectic or I'm not in the mood. I love having a place online to scroll through to find inspiration, creativity, and soulful sharing. It expands my currently small world by connecting me with people across the world, living all different kinds of lives, all like-minded and very different at the same time.
I love how the movement and playlist ground me and open me up.
It all feels so right and so inspired. – Kathleen K
Being part of the FREE FLO community for the past four months has definitely enhanced my life. This group has fulfilled my wish to hang out with "like-minded souls." I feel like an old dog learning new tricks! – Diane S
The opportunity to build lifelong friendships, grow as an artist, and find a little more wholeness.
– Bethany B
As a perfectionist I always make a lot of plans but don't DO them, FreeFlo made me finally sit down and start to play with painting supplies. – Chantal B
FREE Flo is an opportunity for me to weave more "for the joy of it" creative play into my personal life. – Jill B
It inspires me to create regularly… in all ways. And, to be more aware and conscious of what holds me back from expressing my truest self. – Susan P
One of my highest-held values is connection and that is what I find in FREE FLO. Connection with like-minded, big-hearted women and some men! Also feeling safe to share. I tend to be very private. You have created a space where I feel I can share myself on all levels and it will be received with kindness and encouragement.
– Laurie E
The Free FLO community has shown love, grace, and acceptance during a personally difficult time. Members have reached out and shown love and attention at a time when I was feeling quite lonely and isolated. Priceless. – Gabrielle F
I am creating regularly again. Sometimes in between clients, sometimes at the end of the day, sometimes to start the day – even if it is for 5 minutes, this is precious to me. – Sandy R
I feel like I'm with my people here… people who understand this deeply personal soul work we're doing and the creative path we're navigating. Thank you for creating this beautiful space!
I believe I'm living a more healthy life with some of the practices you have shared and some of the guest speakers. – Trudy R