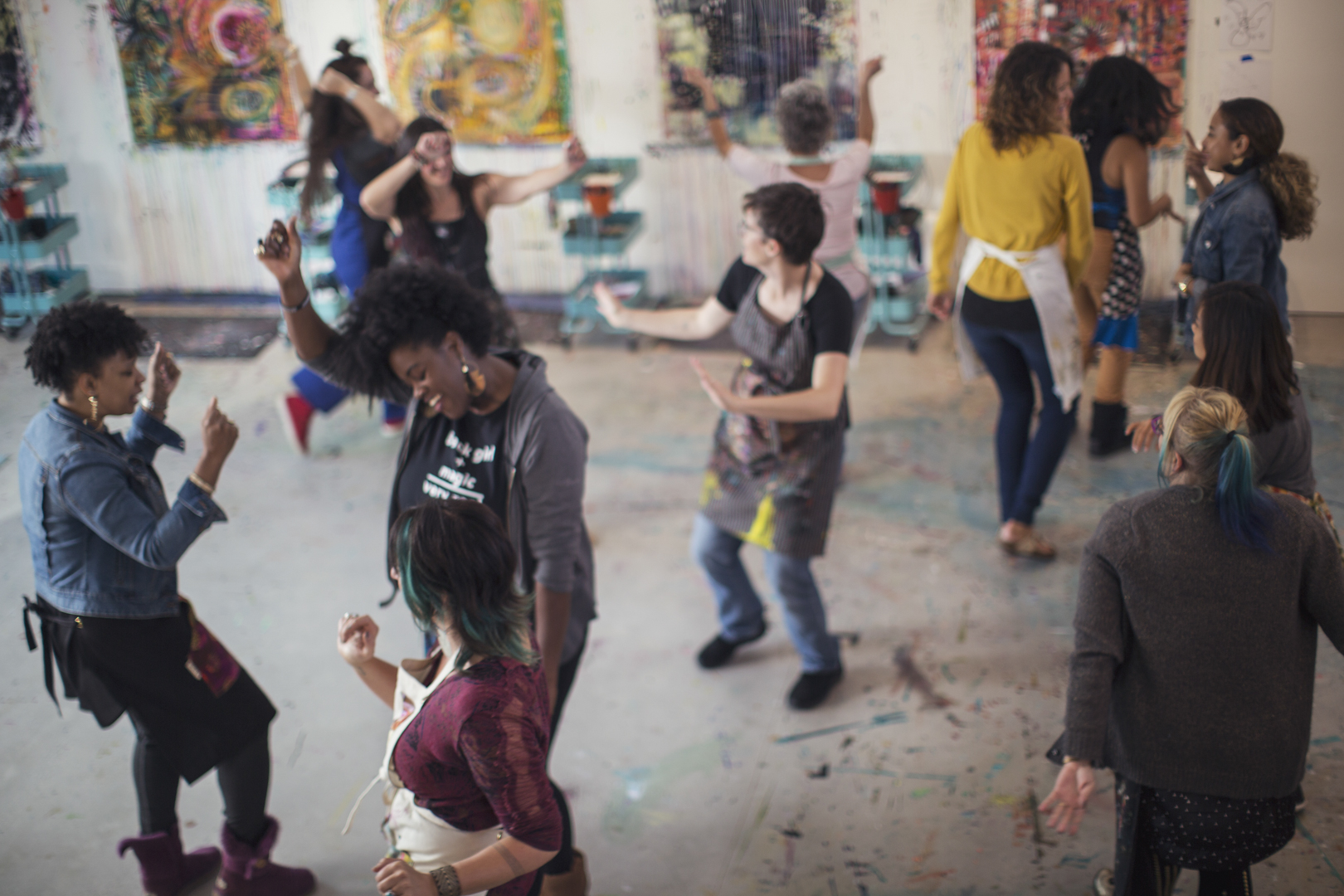 Are you feeling called to paint intuitively from a place of freedom, confidence, and true expression in 2023?
If so, I have two full-length videos full of tips and support to share with you today.
These videos are from my REUNITE Virtual Painting Retreat, which is happening around the world from February 15th – 19th, 2023 (with extended access all year long).
I hope the videos I'm sharing today provide a helpful glimpse into the course, as well as practical guidance and inspiration to support you RIGHT NOW.
REUNITE is like no other course in that I share my entire Brave Intuitive Painting process, from blank canvas to finished painting, with a group of amazing students, and you get a front-row seat in the retreat!
The two videos I'm sharing are just a small snippet of what you'll experience in REUNITE, which contains over sixty videos, eight live Zoom calls, a month of creative wellness invitations, and so much more.
REUNITE has been described as: "The most incredible painting experience you'll ever find online. Life-changing. A delicious gift to your creative wellness."
No painting experience is required…come as you are.
Enter your name and email address below to access the videos!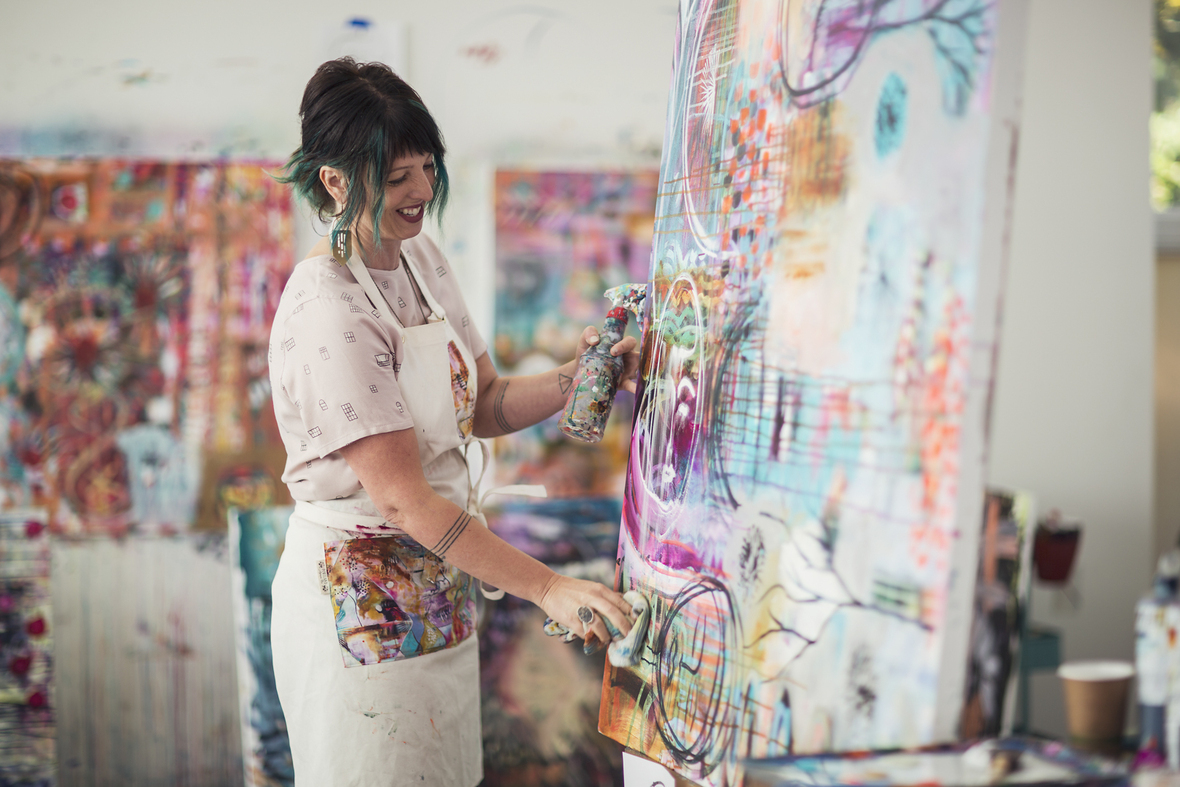 WHAT'S INCLUDED IN REUNITE?
 60 professionally filmed and edited pre-recorded retreat videos

 8 live Zoom calls with Flora and the REUNITE community

 Step-by-step guidance through the entire Brave Intuitive Painting process

 Bonus one-on-one virtual help (if needed) with Flora

 Downloadable PDF transcripts of all pre-recorded videos

 A gentle yoga class

 Six music playlists

 30 days of creative wellness prompts

 Guidance to transform any space in your home into a painting studio

 A complete guide to all of Flora's favorite paints, colors, and supplies

 An invitation to be part of a private community of kindred creatives

 A place to ask Flora specific questions

 Access to all the course content until December 31st, 2023

 A whole new way of painting that just might change your life!
"An amazing immersion into letting go and letting art flow, well-instructed and well-held. I felt like I was really at the retreat itself! I trust my eye and my instincts more and can easily get unstuck." – Nicole De Picciotto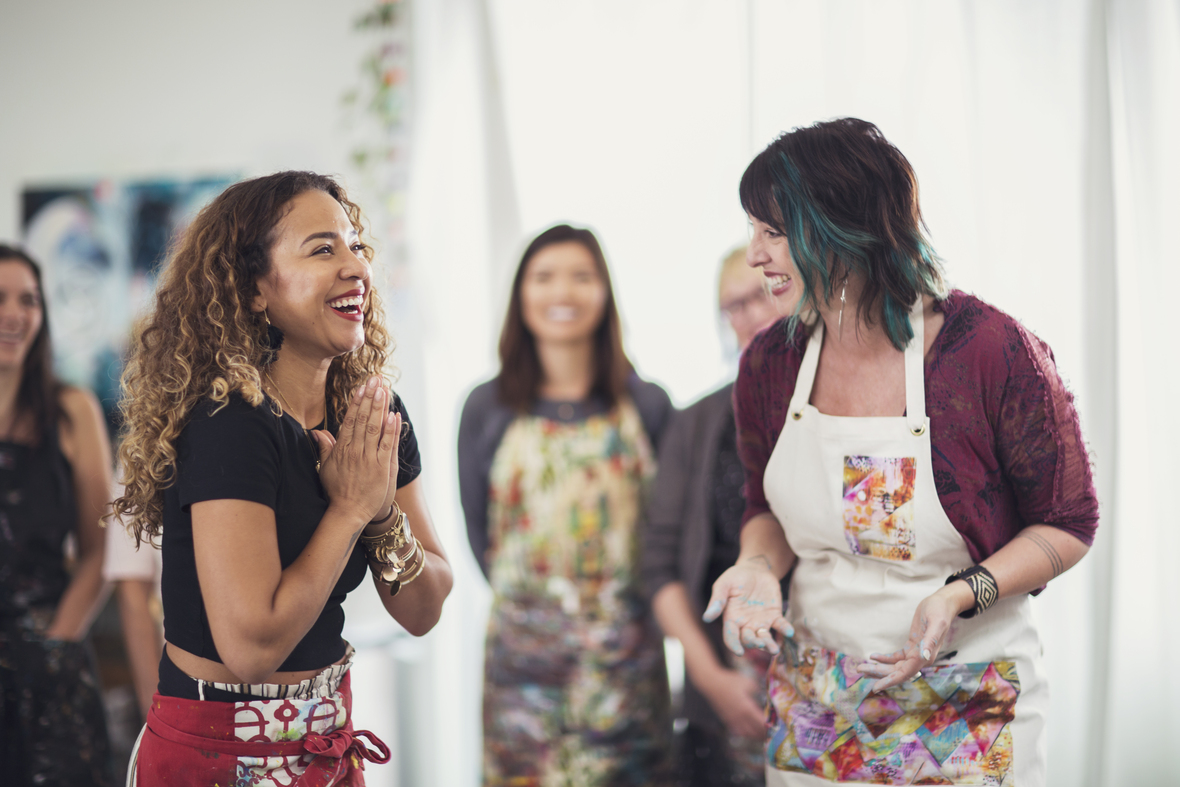 Ready to REUNITE?
To date, we've had over 2500 participants from over 35 countries participate in REUNITE, and the feedback I've received is phenomenal. Read what past REUNITERS shared about their experience.
To make this experience more accessible, I'm offering early bird access (now!), a sliding-scale registration model, and the invitation to participate with a group of up to five people for the price of one enrollment – the more the merrier!
For years, I dreamt of finding a way to share the magic and impact of my live painting retreats with more people, in more places, and, this is it!
Find out all the juicy details here. And don't hesitate to reach out if you have any questions. We're happy to help!
With love + support,
xo flora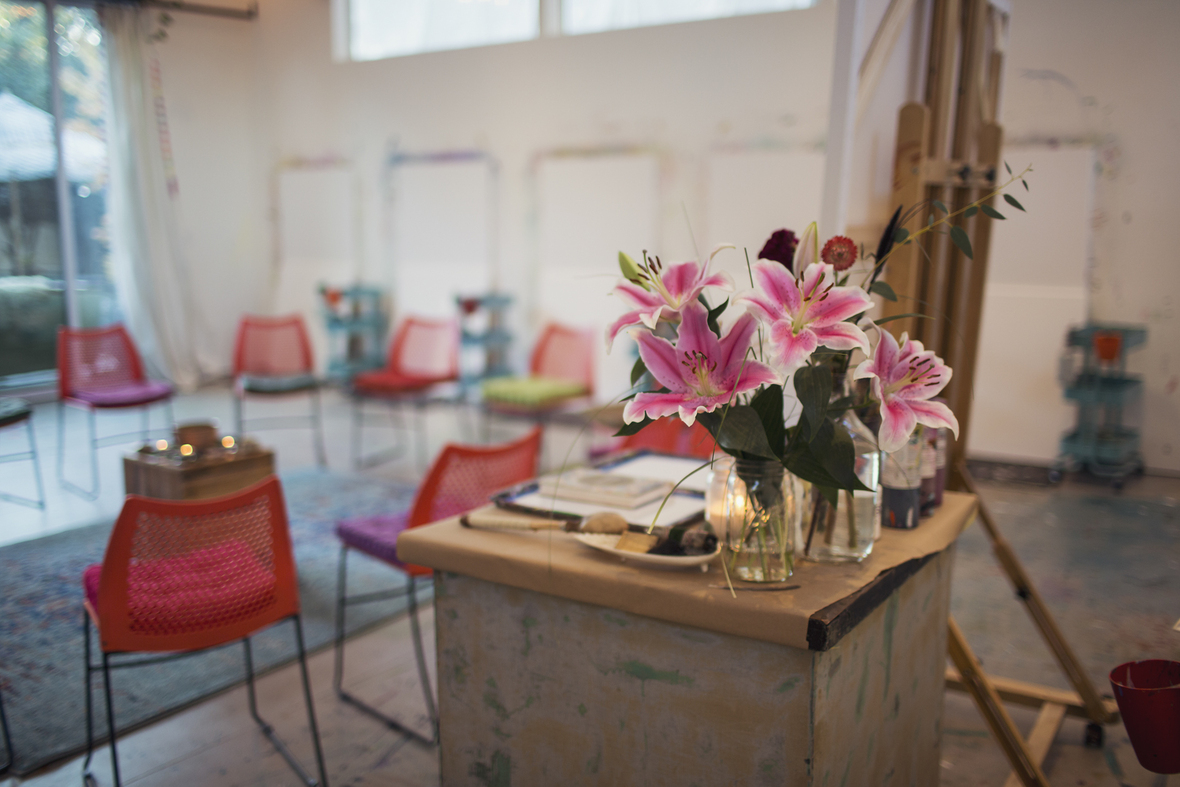 Don't forget to sign up for News Art Love to be the first to hear about opportunities, my favorite creative tips, free gifts, and 10% off all online courses!