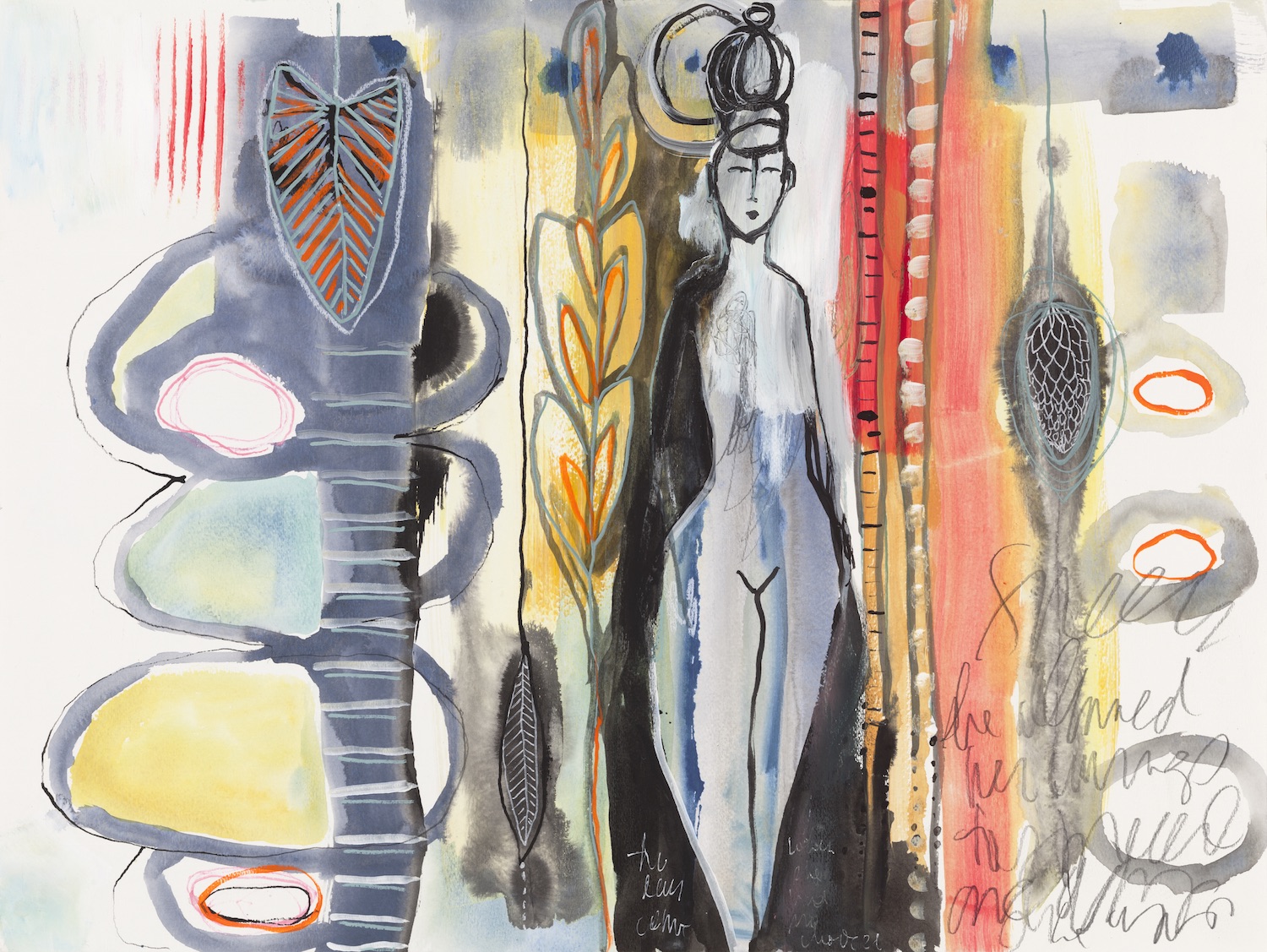 I'm happy to share a sneak peek of Episode Seven of the Painting Sessions with you today.
This episode offers a fun departure from the past six episodes.
Instead of painting one large painting on canvas, I used a variety of supplies such as watercolor, ink, graphite, collage, acrylic, and markers on watercolor paper to create three new mixed media paintings.
I had no specific expectations going in beyond trying new materials and seeing where they would take me — and making something interesting for you to watch 😉 That said, the whole experience was one big playful experiment.
I hope this episode inspires you to break out some new materials, turn up your tunes, and just PLAY.
If you're not yet familiar with this monthly offering, every monthly Painting Session gives you an intimate look at the creation of one large painting from start to finish, accompanied by a voice-over where I offer all kinds of tricks, insights, and encouragement along the way.
You can check out all of the beautifully edited videos + playlist + more in this episode by purchasing the Individual Painting Session for just $36 (including lifetime access) —a sweet deal, indeed!
Watch a sneak peek of this month's Session below, and check out an entire Free Sample Session to learn even more. Inspiration awaits!
Happy Painting, everyone.
---