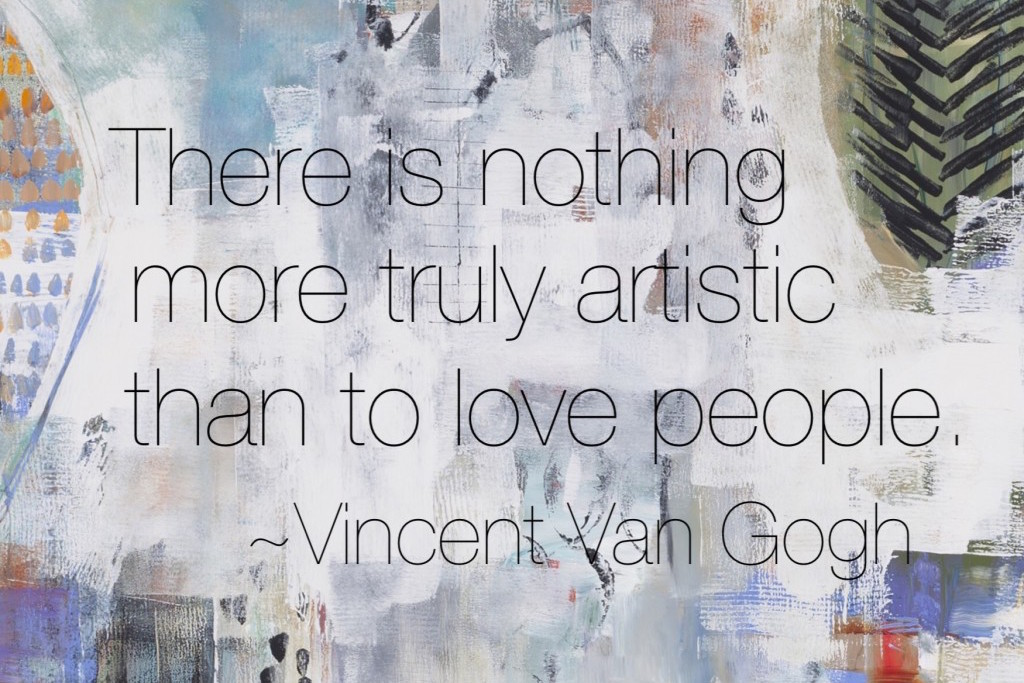 I RECENTLY CAME ACROSS THIS QUOTE, AND IT REALLY HIT HOME.
I thought, "This is it. This is what it means to really love. It is art of the highest order."
If you have been following along with me on Facebook and Instagram recently, you know I have been sharing a deeply personal story — a story of love.  My dear friend and professional photographer, Tara Morris, also documented my journey in this beautiful and intimate blog post.
For the past two months, I was given the incredible (and heartbreaking) honor of care taking my beloved mama during her final weeks of life.  Although sharing the journey felt extremely vulnerable at times, the ripples of love, compassion and healing that resulted from my sharing far outweighed the fear of exposing something "too personal" online.
In fact, the whole experience showed me (once again) how crucial it is to just be honest — online, in person, to myself…always.
While the experience with my mom was absolutely the hardest thing I have ever been called to do (I'm still "in it" in many ways), I'm already grateful for the extraordinary lessons I received in the realms of compassion, presence, intimacy, patience and bravery.
My heart feels simultaneously blown open, cracked, softer, more tender and vastly more capable of love than ever before.

As I recalibrate to life back home in Portland and gear up for the next round of the Bloom True E-Course, beginning on June 1st (so soon!), I am inspired by my recent experience to offer a "Caregivers GiveAway."
I know deep in my bones how powerfully healing the creative process can be, and I have such an immense amount of respect for anyone out there who takes care of others on a daily basis.  Teachers, moms, dads, nurses, hospice workers, kids taking care of their elderly parents, you know who you are.
I would LOVE to offer all you angels a free place in my upcoming E-Course as a way of honoring the amazing (and often unrecognized) work you do in the world.  It would be my honor to guide you through my brave intuitive painting journey and welcome you into a powerful global community of brave Bloomers.  As many students say, "It's about a whole lot more than just painting."
I will be giving away fifteen free spots for the June 1st course, although if you know me, you know I probably won't be able to choose just fifteen 😉  To enter the Caregivers Giveaway, simply leave a comment below letting me know who you are and why you would love to join me for the course.  If you know a deserving caregiver, feel free to nominate them here too!
We will announce the winners on this page (and via email) on Friday, May 29th at 6pm PCT.
And for those of you who offered your reflections, love and condolences during the past weeks, thank you. I have felt incredibly held by my community during this challenging time, and it has made a true difference.
As requested by my extraordinary mom, my step brother and I painted her casket as a part of her celebratory memorial.

Caregiver Giveaway Winners Announced!
I am truly blown away by your amazing stories of courage and compassion.  You are ALL angels — each and every one of you — and the work you do in the world is so important.
After reading every comment, I simply could not narrow it down to 15 winners (no surprise there), so I had to choose 30 instead!  Honestly, I wish I could give a spot to every single one of you.  I will be sending along a special thank you to each person who entered, so keep an eye out for that.
To the winners, I look forward to having you join me on this grand painting adventure beginning on June 1st.  I am deeply honored to have the chance to give back to all of you who give so much.  The course will be brightened by your amazing souls.
And the winners are:
(All winners will be notified by email in the next 24 hours).
Courtney Quinlan
Cynthia Phillips Tomzac, nominated by Heather Robinson
Jean Simrose
Michelle Cain, nominated by Tegan Amber Carter
Phil, nominated by Anna Merritt
Mary Henry, nominated by Shannon Henry
Mairie
Karina Robbins
Jill Flinton
Shawnty W.
Tina Sawyers
Lindsay Sledge
Sharyn McNeil
Vilma Pinheiro Costa
Bonnie, nominated by David
Jill Turner
Jessica Lane Massingil
RoseMarie L'Etoile, nominated by Cara
Danielle Tran's mom, nominated by Danielle Tran
Kitty
Meagan
Russty Brazil
Deena
Jennifer's mom, nominated by Jennifer Bethoff
Pam New, nominated by Dayle Halverson
Sandra Schmidt
Tracy Austin
Cheryl Le Clair
Chip, nominated by Gennifer
Adri, nominated by Anne
Big hug and thanks to everyone who entered the Caregivers Giveaway! Keep shining bright and don't forget to take care of YOU.
xo flora