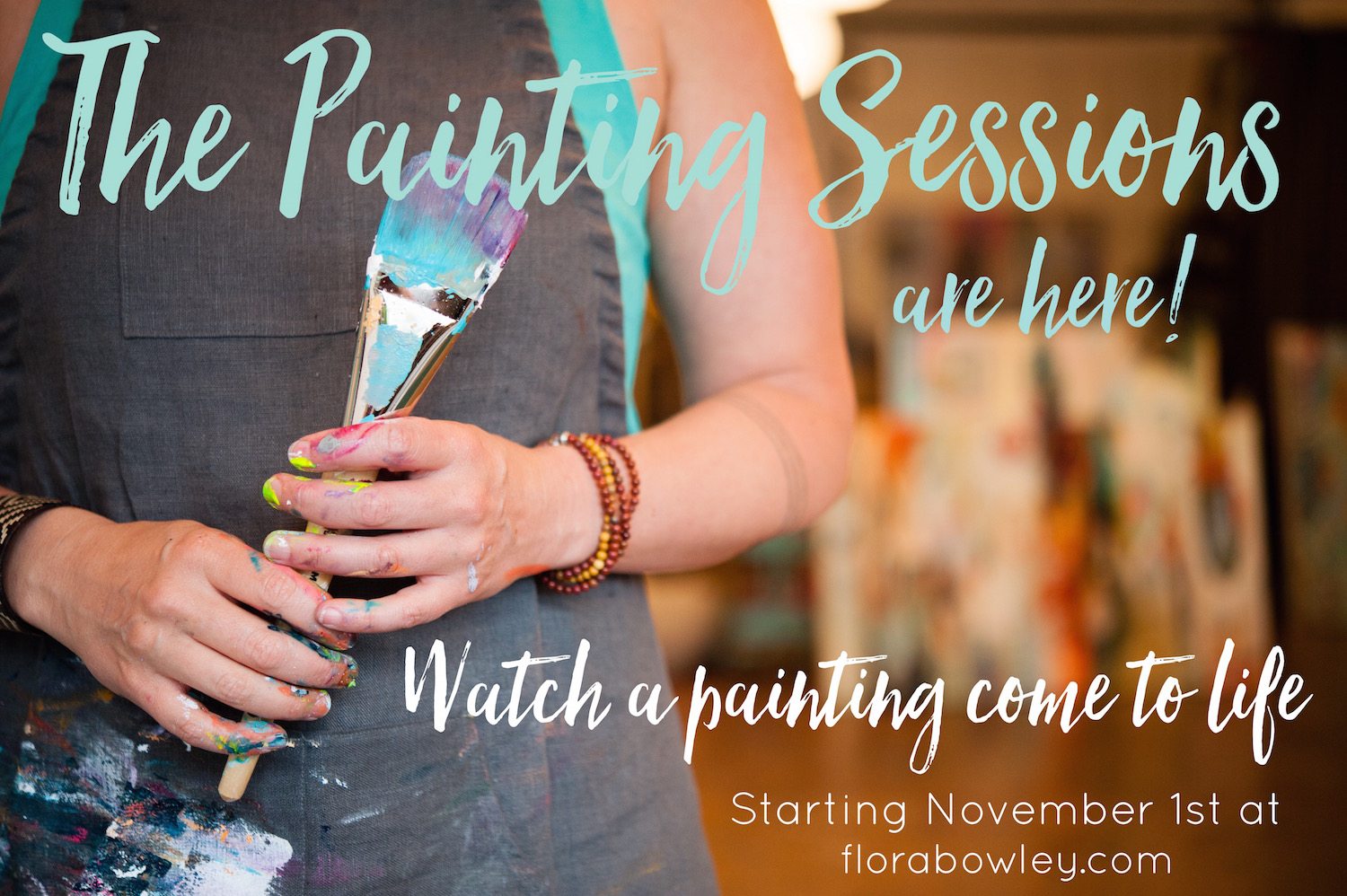 There's something pretty magical about watching an intuitive painting come to life from start to finish.
To offer you a front row seat to this mesmerizing experience, I've created a unique online offering called, The Painting Sessions.
Each lovingly crafted Painting Session includes a series of professionally shot videos to give you an up-close view of my painting process. From my first brush strokes (or finger swipes as the case may be), through all my radically shifting layers, to my finishing touches, each Painting Session offers a truly unique and intimate glimpse into my brave intuitive painting process — and dorky dance moves along the way.
To give you even more insider information, each video will also be accompanied by a voice-over audio track where I'll share my honest thoughts, struggles, breakthroughs, and favorite new tricks.
---
"Allowing creativity to move through you will eventually, if not immediately, change you."
Two Ways to Enjoy The Painting Sessions
1. Purchase individual Painting Sessions of your choice for $36 and keep them for life.
3. You can also grab all twelve episode by purchasing A Year of Painting Sessions for $345 and keep them for life! That's 20% off the individual price.
Join Me Live Tomorrow for Questions
I'll be hosting a live chat over on my Flora Bowley Paintings Facebook Page on Wednesday, October 26th, at 12pm PST to tell you more about The Painting Sessions and answer any questions you may have.
You are welcome to view this chat after its over if you miss the live feed.
If you could use a little support starting out, choosing palettes, developing compositions, working with images, exploring abstraction, making bold choices, moving through frustration, staying inspired, and bringing a painting together, The Painting Sessions are for you!
For years, you've been asking for, "More painting videos, please!," and I'm so happy to grant your wishes with this exciting new offering.
xo Flora