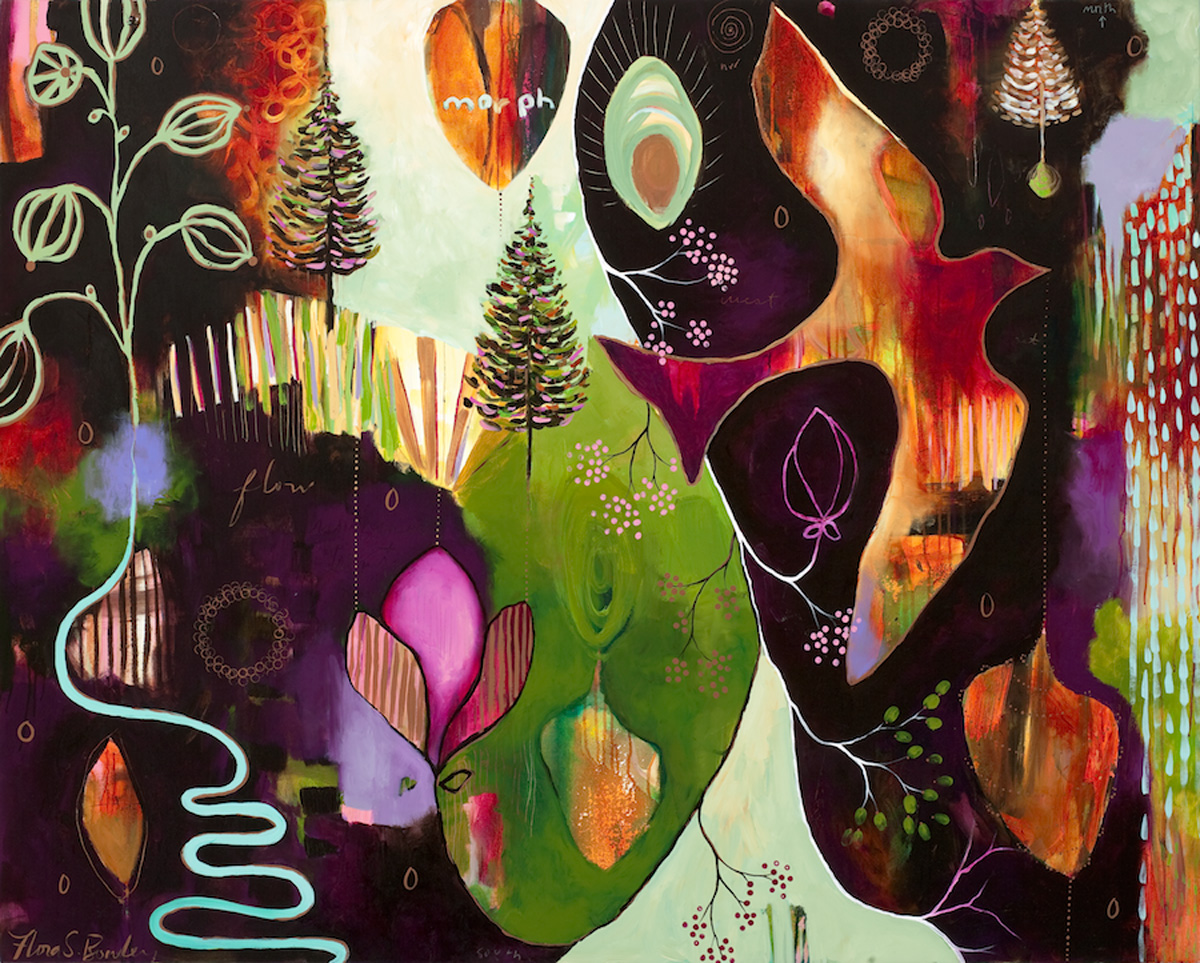 Ever wonder how to get more dynamic POP in your paintings?
Well, you're in luck!
In this my Exploring Dynamic Contrast Studio Diary, I get all kinds of geeky over the many ways dynamic contrast can breathe life into a painting.
For example, playing with dynamic color, value, mark, texture, size, shape, mood, speed, materials, and scale (whew!) can all add a potent visual spark to make your paintings SING.
This month's Diary is packed with fresh creative exercises, painting videos, an awesome interview with painter, Jeremy Szopinski, ideas for exploring contrast in everyday life, and so much more.
With an abundance of creative exercises, I'm happy to pass along one of the full-length videos for you to enjoy right now. This exercise offers some super easy and fun ways to explore Color Contrast.
I hope you enjoy it!
Inspired to learn more about contrast?
Access all six videos, additional creative prompts, written content, a monthly music playlist, and a vibrant private community for just $36 when you purchase the Exploring Dynamic Contrast Studio Diary.
Rock on creative souls!
xo flora
The April Studio Diary content includes:
▪ Creative Exercise Part One: Exploring Color Contrast
▪ Creative Exercise Part Two: Exploring Value Contrast
▪ Creative Exercise Part Three: Exploring Mark Making Contrast
▪ Creative Exercise Part Four: Exploring Texture Contrast
▪ Creative Exercise Part Five: Creating Personal Mandalas
▪ Painting Session Incorporating Contrast Principles
▪ Couch Chat with Jeremy Szopinkski + the "Super Brush!"
▪ Diving Deeper Podcast: Q + A with Flora
▪ More Ways to Explore Contrast: Size, Shape, Mood, Speed, Quiet + Active Areas, Materials and Scale
▪ Exploring Contrast Off the Canvas
▪ Photo Scavenger Hunt
▪ Spotify Playlist of the Month