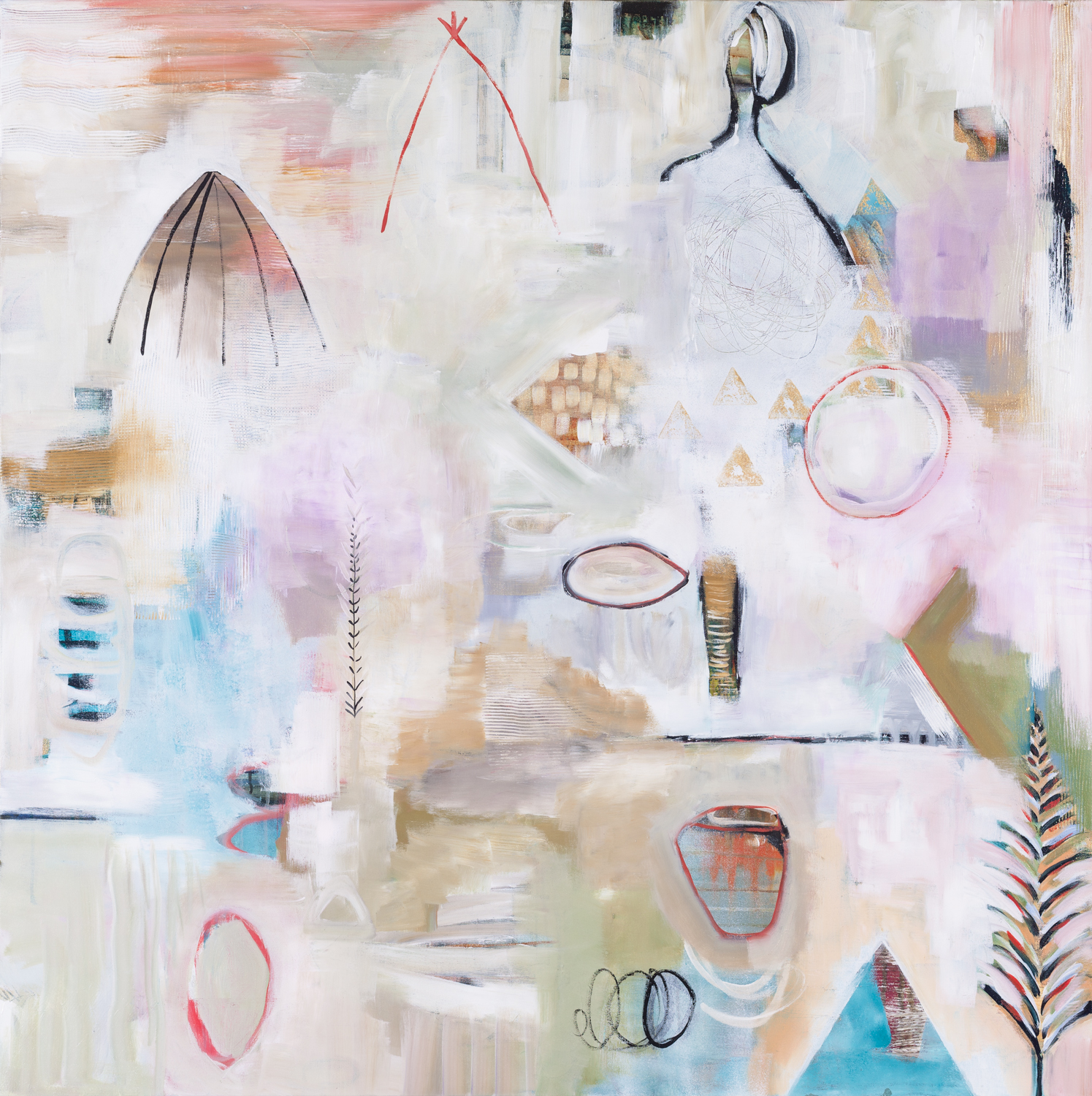 How to Add Layers Without Covering Over Everything?
I love how this week's Hey Flora question is disguised as a painting question, but can actually be applied to life in so many ways.
Our question comes from a Studio Diaries participant, and she writes:
"I have a hard time simplifying. The first layers are pretty chaotic, and then I feel like I just paint over them. How do I simplify without just painting over everything." 
This is a great question for anyone who paints in layers or anyone who struggles with simplification in life off the canvas! In this video I offer a few super simple tips about the magic of translucent paint, letting go of what you like, focusing on what you love, and working with what's working.
If you're craving more inspiration and guidance on the topic of simplification, our May Studio Diary is all about The Art of Simplicity. Here's what one student had to say about it:
"What a perfect offering for May – so many of us are great at doing the Wild! Mark making! and the freedom part of this process, but we have more trouble with the discerning, quieting, process. This month really helped me understand where I want to refine my own calming technique – thank you!" – Julie Clay
And thank YOU for being here!
xo flora
Have a question for Hey Flora? Please submit them to: [email protected], and include 'Hey Flora' in the subject line.
*Don't want to miss an episode of Hey Flora? Sign up for my News, Art, Love newsletter and receive a love note each time there's a new post. You'll also be the first to hear about upcoming workshops, free videos and other goodies.
Music by Kyrstyn Pixton.