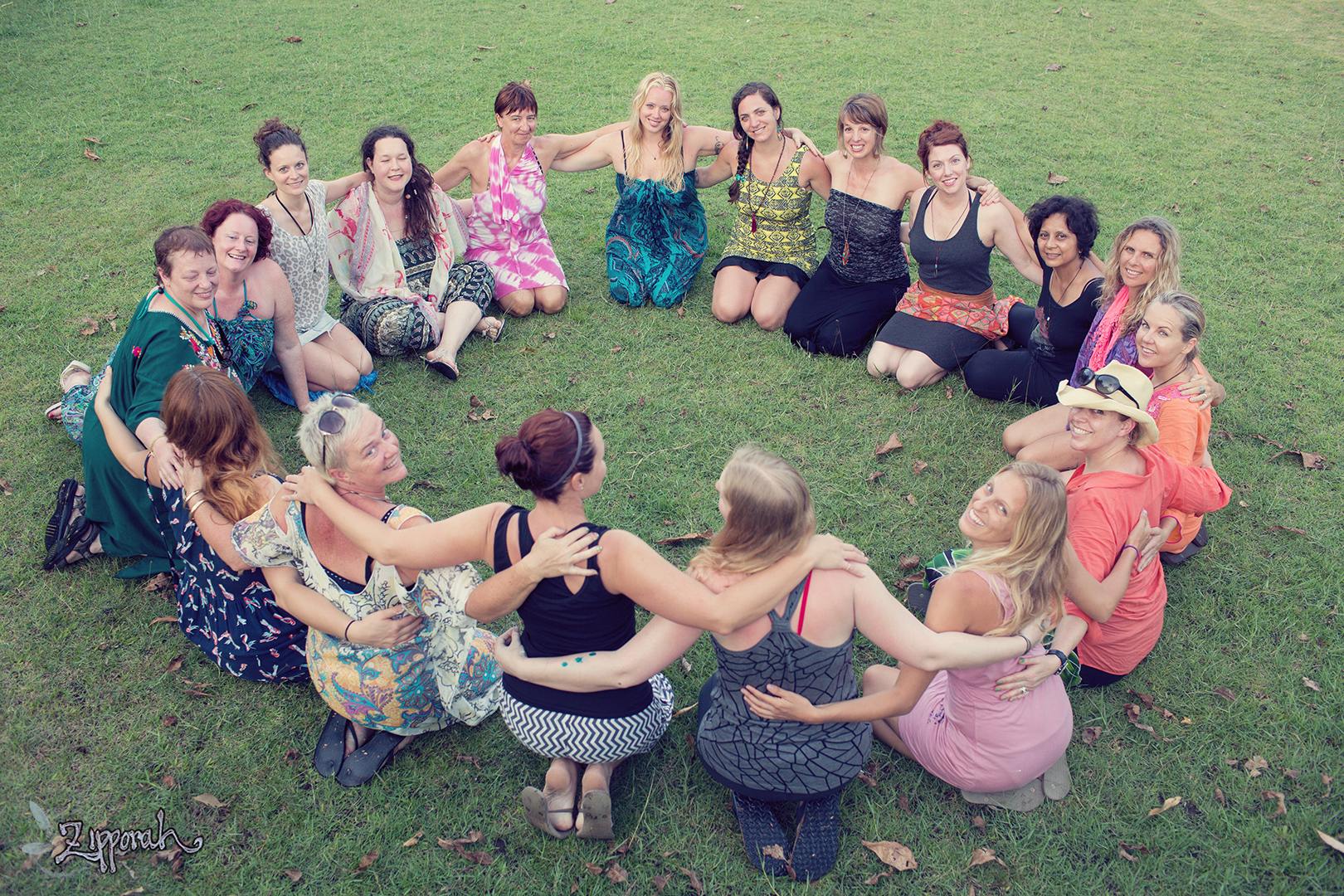 I am continually in awe of the amazing tribe of students I have all over the world, and the truly transformational stories they share with me about their Bloom True experience. In an effort to spread their inspiration and good juju beyond my own head space and email box (and to connect you all to some truly amazing Bloomers), I've decided to start sharing these inspiring stories each Tuesday on my blog >>>
Introducing…TRIBE TUESDAYS!
In additional to these blog posts, I will also continue to highlight TRIBE stories periodically through this newsletter. I hope you find these tales as awesome as I do. I'm so thrilled for you all to "meet" each other this way!
Of course, if you are feeling inspired to share YOUR Bloom True story, we would love to hear from you (submission info below).
Without further ado, may I present to you….the amazing Carolyn Mackin.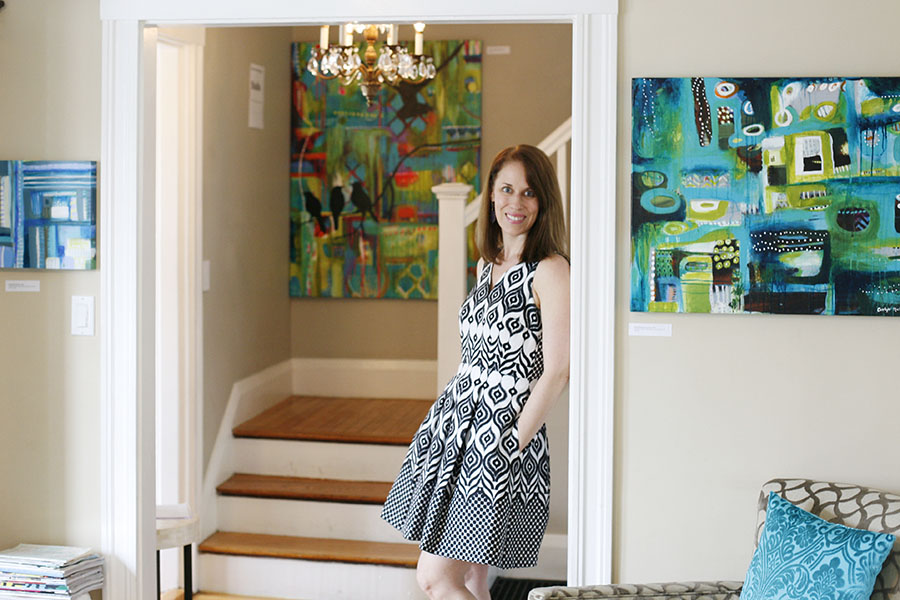 Carolyn shares…
I am shocked and amazed at what a profound and enduring shift has happened within me since taking Flora's first E-Course in February-March of 2011, as well as her Bloom True Boston 2013 workshop. Although I have been an artist my entire life, even earning a MFA, I found that the dense theory we were required to study sucked the joy out of the creative process for me. When I started painting on large canvases with my fingers (thanks to Flora!), while listening to beautiful music and my intuition, I felt an extraordinary emotional release and profound openness. Something clicked, and I knew with great certainty that I was doing what I was put on this earth to do.
"I began to notice I no longer felt anxious about small stresses in life."
At first the changes outside of my painting practice were more subtle- I started taking more liberties with fashion and began layering and pairing outfits in a different way. It felt as though I was seeing what was already in front of me in a new way. Then I began to notice that I no longer felt anxious about small stresses in life. My transformation has resulted in me taking many more risks in all aspects of my life, especially with the business side of art-making.
"This flexibility, openness, and willingness to change is the secret to finding joy."
I have stopped telling myself that I am not good with the business side of art!  Now I am actually embracing and enjoying it, as it continues to connect me with other wonderful people.  My most recent business dealings include finding the right professional print house to reproduce my originals, organizing a 1st annual open studio tour in my town, teaching private painting lessons, showing my work in multiple venues, selling my originals and prints, and participating in a community art project.
I used to follow other artists and wonder—How do they find time/energy/inspiration to do that? Now people are asking me that very question! Now I know the answer. I am no longer afraid of failure. I cannot make an ugly painting because I can simply add another layer and transform it in 10 minutes! On a recent one-week vacation to Europe, I completed eight paintings while traveling on trains and planes. This flexibility, openness, and willingness to change is the secret to finding joy. And once you find that happiness, you find it gives you energy. So even at the end of an exhausting day, I go into my studio, and tap into that bliss.
Flora, you have proven to be one of the most profound teachers in my life. I still cannot believe that an online class put me on this trajectory! I am forever grateful to you and to the tribe of fellow artists and supporters I have connected with. Namaste.
Blog – http://carolynmackin.wordpress.com/
Website – http://carolynmackin.me/
Instagram – http://instagram.com/carolynmackin
Carolyn's Bloom True Boston blog post
---
photo by zipporahlomax.com
JOIN THE TRIBE
TRIBE stands for: Tales + Reunions + Inspirations + Breakthroughs + Evolution.
TRIBE is a place for bloomers to share their stories, stay inspired and connect with each other. We imagine TRIBE will evolve and grow in exciting ways, but for now we simply welcome anyone who has ever taken a Bloom True class, either online or in person, to send your stories, inspirations and breakthroughs to us at: [email protected] Please include TRIBE in the subject line of your email. Click here for more about TRIBE.
If you'd like to join us in a worldwide collaborative inspiration experience, please follow me (Flora Bowley) on Pinterest and include your Pinterest link when you email [email protected]. We will send you an invite to join the group board. Make sure to tag your pins with #bloomtrue and #braveintuitivepainting!
Psst…Bloom True Challenge + Give Away — coming soon!
Stay tuned for a super awesome month of Bloom True prompts and inspiration happening everyday of September, PLUS a chance to win a spot in my upcoming Bloom True E-Course starting on October 13th. It's gonna be rad…I hope you will join me.
xo flora
photo by zipporahlomax.com