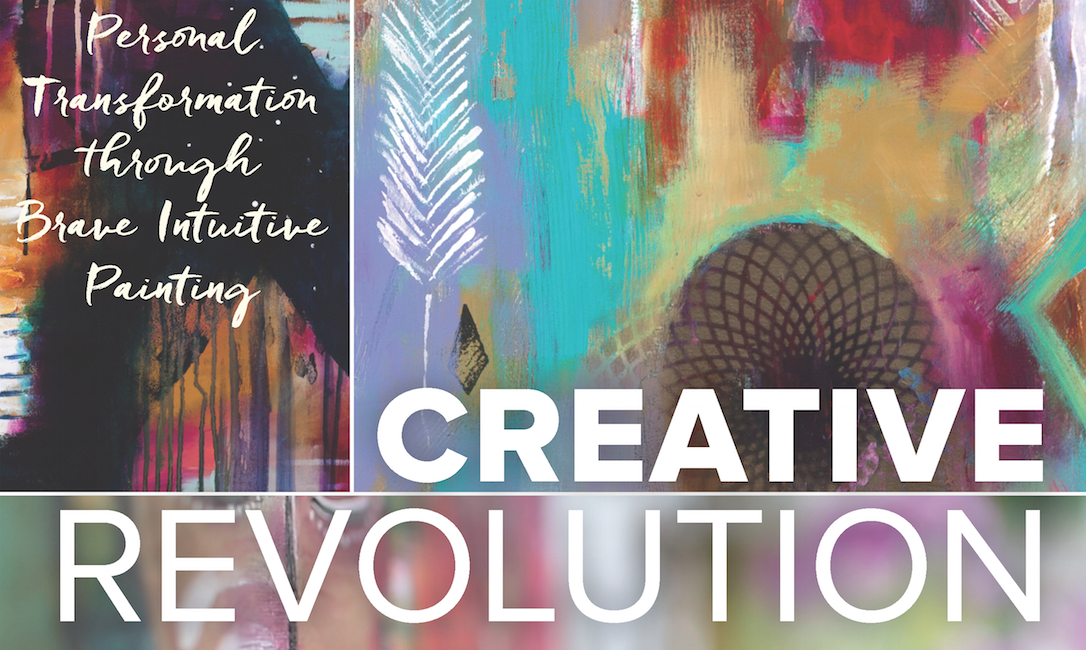 I've got some BIG news for ya'll today.
My second book, Creative Revolution: Personal Transformation through Brave Intuitive Painting, is now available for pre-order, and the gorgeous, hold-in-your-hands and smell the paper version will be available this Fall. Divided into three sections: Body, Mind and Spirit, and written on the heels of my mama's passing, this book feels like a true culmination of my life's work as an artist, teacher and soulful adventurer.
Overflowing with personal stories and creative exercises which explore how brave, intuitive painting serves as a powerful vehicle for growth, healing, and personal transformation, Creative Revolution feels like a totally new kind of art book.
All the photos were shot by my dear friend Zipporah Lomax in my Portland studio, so you know it's gonna be PRETTY.
To celebrate the birth of this book into the world, I'm offering a saweeeet Pre-order Giveaway!
Giveaway Details + A Chance to Feature Your Story in the Book!
We will be sending out THREE awesome gift bags to three lucky Pre-Order Giveaway winners.
Gift bags will include a variety of my products, a few of my favorite art supplies, a small original painting, a beautiful quartz crystal, a free spot in the Bloom True E-Course, plus whatever else we feel inspired to throw in!
Gift bags value over $400, and we're happy to send them internationally.
To enter the Giveaway, simply pre-order Creative Revolution here or through one of your favorite online book providers and forward your digital receipt to us at: [email protected].
On May 9th, we'll randomly pick three winners, and announce our winners in the News, Art, Love newsletter and here on the blog.
A Call for Stories
We've reserved some room in the book to add a few special stories of creative growth, healing and transformation by people who have worked with my Brave Intuitive Painting process.
If you have a personal story you'd like to submit (or you just feel like telling it), please consider sharing your story in the comment section below. I'd love to hear from you!
Thanks in advance for helping me bring this new book into the world!
xo flora