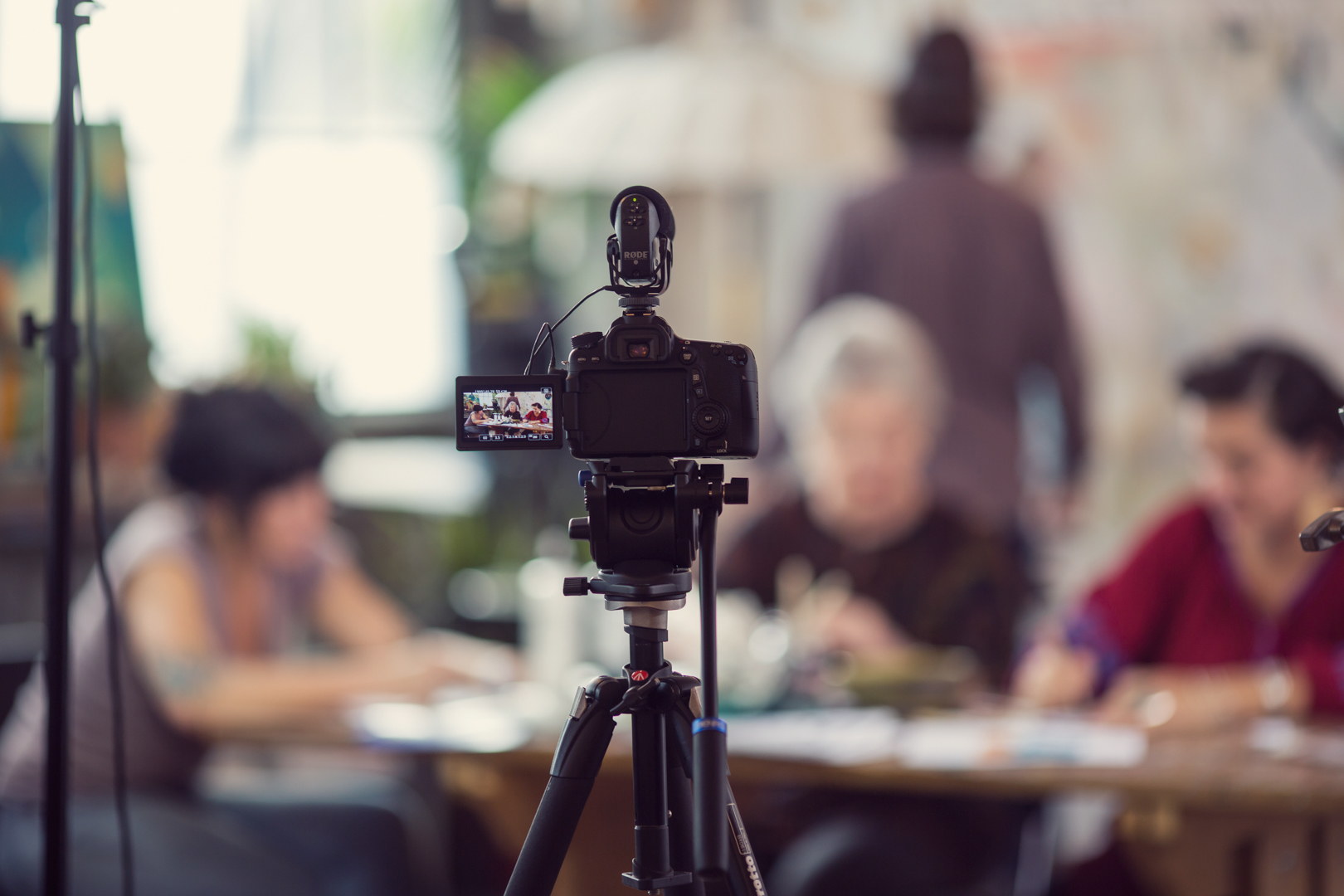 I've got some exciting news for ya'll today.
First, I want to thank everyone who has decided to join me for the Creative Revolution E-Course. 
Our creative tribe is coming together from all over the world with students from Argentina, Australia, Canada, Denmark, France, Germany, Iceland, India, Israel, Malaysia, Malta, Netherlands, New Zealand, Norway, Portugal, Russia, Singapore, Slovenia, Spain, Sweden, Switzerland, Taiwan, United Arab Emirates, United Kingdom, and the United States.
How SUPER cool is that?
Please note, you'll need to be registered for the course by midnight PST tomorrow, February 14th, to be entered to win. We'll be in touch with the lucky winners by the end of this week.
I'm also excited to share a look INSIDE the course with you today.
I know the term "E-Course" can feel a little mysterious. Like what does that actually mean? How does it work? What does it look like?
To clear up some of the mystery, I made a little video below to show you what this one's all about. As you'll see, it's really quite a stunner, and I couldn't be happier with how it all came together.
In fact, I'm feeling more proud of this course than anything else I've ever created. And not to sound like an ego maniac, but I've created some pretty cool things!
All this to say, it really is something special, and I hope you'll take a peek inside with me.
The nitty gritty…
Seven weeks of transformational, accessible, and lasting way to integrate more creativity into your everyday life.
35 + HD videos featuring three camera angles and professional sound and lighting, all shot in my Portland, OR, studio.
Brand new, mixed-media Creative Exercises and Movement Sequences.
7 wonderful students to demonstrate and bring the course to life!
 21 + original audio files featuring the Art of Aliveness Series, Morning and Evening Sanctuaries, Meditations, and more.
Exclusive, downloadable percussion soundtracks to get you moving at home.
Extensive written content, photography, and links.
A beautiful, easy-to navigate, live classroom experience.
LIFETIME ACCESS to all course material.
Pre-recorded video calls with Flora.
The Wayfinding Guide – a beautiful multi-page PDF to accompany your journey.
Access to a community of creative people from across the world.
Continued support and bonus prompts after the course is over.
Spotify playlists of my favorite art making tunes.
Unlimited classroom access.
Enough guidance, encouragement, and ideas to last a lifetime!
Feed Your Soul. Transform Your Life. Join the Revolution!