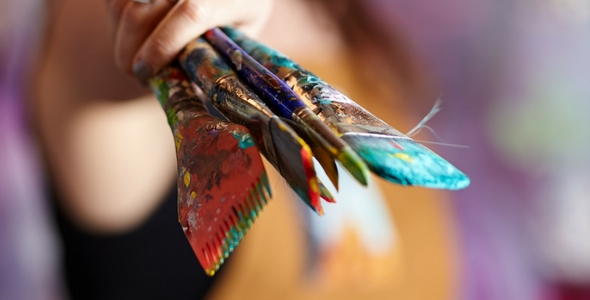 It took me years to find the words to describe some of the philosophies I use in my Brave Intuitive Painting process.
Painting is such a nonverbal pursuit, after all.
However, when I started teaching workshops and writing books, I suddenly found myself digging deeper into the 'whys' and 'hows' behind what I do, so I could share my ideas with others more effectively.
This soul searching resulted in many quintessential "flora-isms," but there's one that stands out from the rest.
In fact, I often tell my workshop students that this one simple sentence has the power to sum up my entire approach to painting — so you better be listening 😉
In this week's Hey Flora Episode,  I'm happy to share this golden nugget with you.
I truly hope it helps to unlock more freedom, courage, and clarity in your next painting session. And guess what? This little mantra works magic in life off the canvas as well — bonus!
Cheering you on from here.
Xo Flora