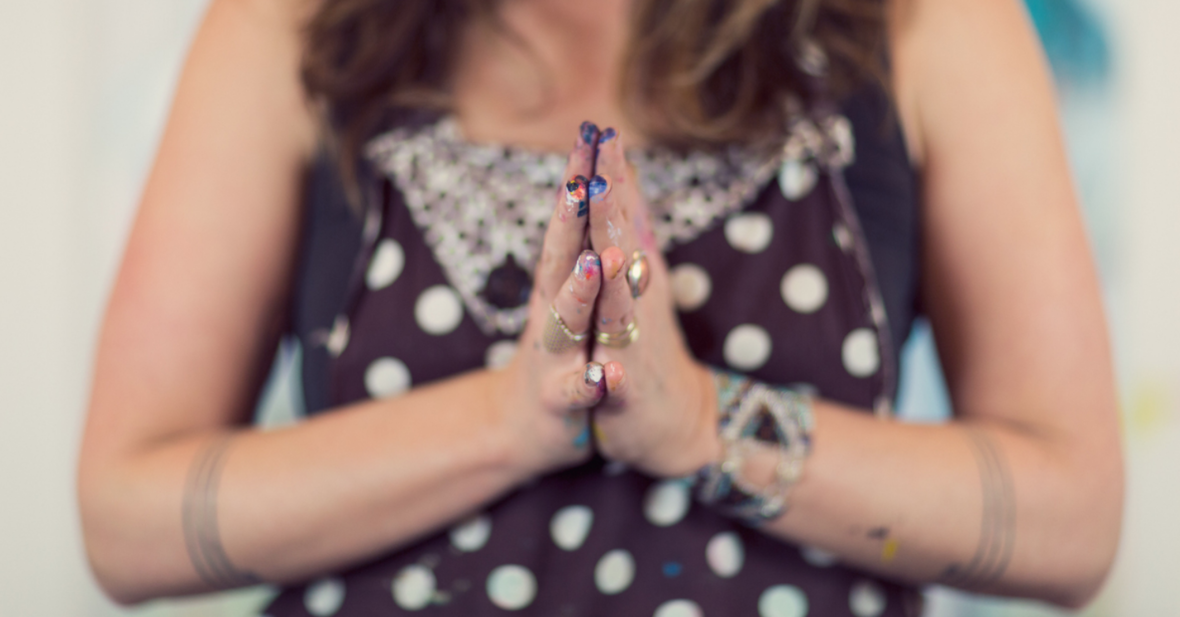 Thank you so much for the outpouring of love and compassion you sent my way after last week's blog. Seriously, wow, I felt the virtual hug!
Sharing my fertility story was really powerful (and vulnerable) for me, and I so appreciate all the stories and support you shared in return. Doesn't it make all the difference knowing we're not alone on these incredibly complex human journeys?
Personally, I'm always hungry for more of this kind of raw, heartfelt connection, and I'm especially interested in how to bring this kind of depth to my work online. Really, I just want to hang out in my studio with you drinking tea, painting, sharing inspiration, and talking about things that matter, but since we're all over the world, we need to get creative.
Thankfully, that's what we do around here! And we also have some pretty amazing technology at our fingertips these days. Live streaming has never been easier, so we actually can have a virtual painting party.
That said, I want to cordially invite you to my studio on September 22nd, 2018 from 12 – 2pm PST, for what I'm calling a Real Time Hangout. This will be an experiment of sorts and totally free to join. I'll send more info next week, but please mark your calendars if you're interested in joining. If all goes as planned, there will also be a recorded version available.
I have a vision of doing these "Real Time Hangouts" every month starting in the new year, but let's see how this one goes and go from there! I'm also very open to feedback in terms of how you'd love to spend a few hours with me.
What would your ideal studio tea date look and feel like? Email my team at [email protected] with your suggestions!
Don't forget to sign up for News Art Love to be the first to hear about opportunities, my favorite creative tips, free gifts, and 10% off all online courses!