As I sit here in my neighborhood coffee shop in Portland, OR, there are 60,000 plus people gathered in the Nevada dessert celebrating creativity, community, art and radical self expression — yep, pretty much all my favorite things.  I do not hesitate to say that these lucky people are attending the best party on Earth right now and that party is called Burning Man.
When I close my eyes and let my mind drift, I can *almost* feel the dust and sun on my skin.  This memory is deep in my bones and quick in my mind because for the past seven years in a row I have been among those colorful celebrating humans in the desert— but not this year.
Ever since I discovered the wonders of the 'playa' in 2006, I have made this journey part of my yearly ritual.  For me, it's a spiritual pilgrimage of sorts and one that I look forward to all year long.  In fact, I've never *not* considered going on this journey.  It was there in that minimal moonscape that I found lost parts of myself, learned to love my body, discovered how much I love to dance, fell in love, fell out of love, fell in love with myself and experienced what it's like to live in a city of artists, community builders and radical thinkers.  It was in Black Rock City that…
I found my people. 
I could probably wax poetic for the rest of the day about why I love Burning Man so much and why you should probably make a point of getting there at least once in your lifetime, but I am going to resist.  Instead, I'm going to tell you why I'm sitting here in this coffee shop wearing yoga pants and a sweatshirt instead of climbing an epic piece of art in the middle of the desert wearing a bikini and biker boots.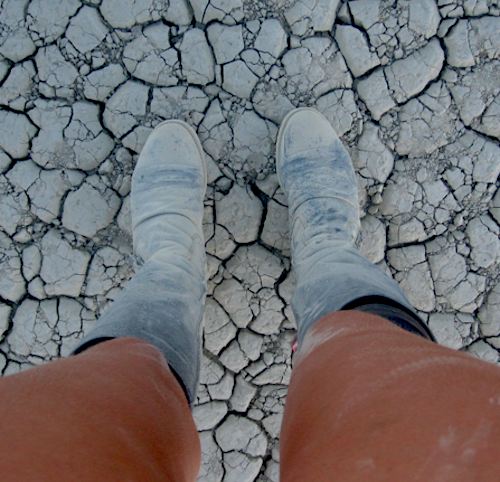 It pretty much comes down a feeling of fulfillment — a feeling of actually living the principles of Burning Man every single day of my life these days and not needing to go somewhere else to find them.  Although a trip to Burning Man would likely inspire me in ways I can't imagine, I'm pretty sure in my current state of FULL, it would also leave me feeling exhausted and overwhelmed.  Thus…the coffee shop.
All week, while the burners have been playing, cracking open and becoming new versions of themselves, I've been rejoicing in my most beloved simple pleasures:  riding my bicycle, going to yoga class, cooking soup, taking baths and snuggling with my sweetie.  I've also been writing up a storm, preparing for my next (and super updated) online course and plotting my return to Mexico and Bali.  Basically, I've been taking care of business…and taking care of me.
I have to say there is still a little piece of my heart out there in the desert this week, but all those Burning Man feelings of freedom, joy, expansion and connection are also residing softly in my heart right here at home.  It just feels  *SO GOOD* to roll gracefully with the current state of my perpetually changing life —- to know when to hold em and know when to fold em, if you will. (thanks Kenny).
But don't get me wrong, I have a pretty strong hunch I will be returning to my beloved biker boots and dusty skin again next year.  Perhaps I'll see you there?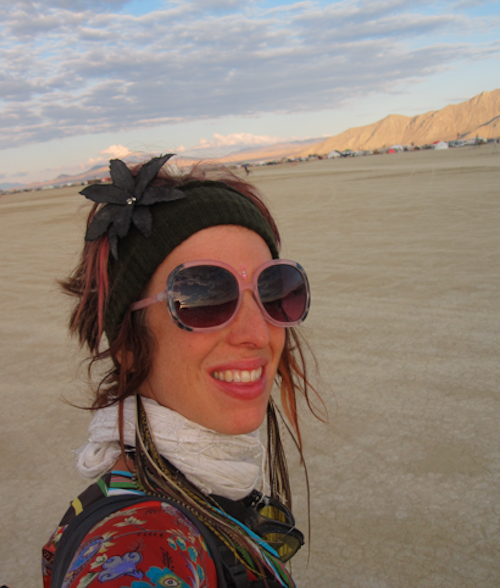 xo flora