It is with great excitement that I finally get to share a very special project my dear friend, Pixie Lighthorse, and I have been cooking up for the past year.
WE MADE YOU A CHILDREN'S BOOK!
It's called, Earth is Holding You
(and it's really for adults too).
Written by Pixie and painted by me in a woodland hut at Breitenbush Hot Springs last September, this book began as a little dream after many years of friendship and mutual admiration of each other's work.
We think of this book as a love letter of encouragement to let Mama Earth hold you in times of joy and challenge, and it certainly feels like no accident that it came to life during a time when so many people need a grounding anchor.
Earth is Holding You is one of those passion projects that flowed out effortlessly — the kind of projects you know are meant to be. With pages of colorful images and sweet poetic reminders that you are always held, we sincerely hope it feels like a balm in these uncertain times.
Pixie and I are both excited to see this book in schools, recovery centers, prisons, mental health programs, foster care—anywhere art, verse and nature will uplift the spirits of individuals with care. Please know your purchases will help to make those donations and ripple effects happen!
We encourage you to purchase the book directly from Pixie's website, and when you do, you'll instantly receive a downloadable digital flipbook narrated by Pixie and a PDF of printable painting images and quotes from the book.
Orders will begin shipping the week of August 17. While you wait, you can enjoy having it read to you! If you'd like to receive it more quickly, you can also find it on Amazon.
If you feel inspired to share this with your small (or big) loved ones or through social media, we would be so grateful. Thank you for your loving support as we give this baby wings.
xo Auntie Flora & Auntie Pixie
SAMPLE PAGE FROM EARTH IS HOLDING YOU.
Discover more on Pixie's website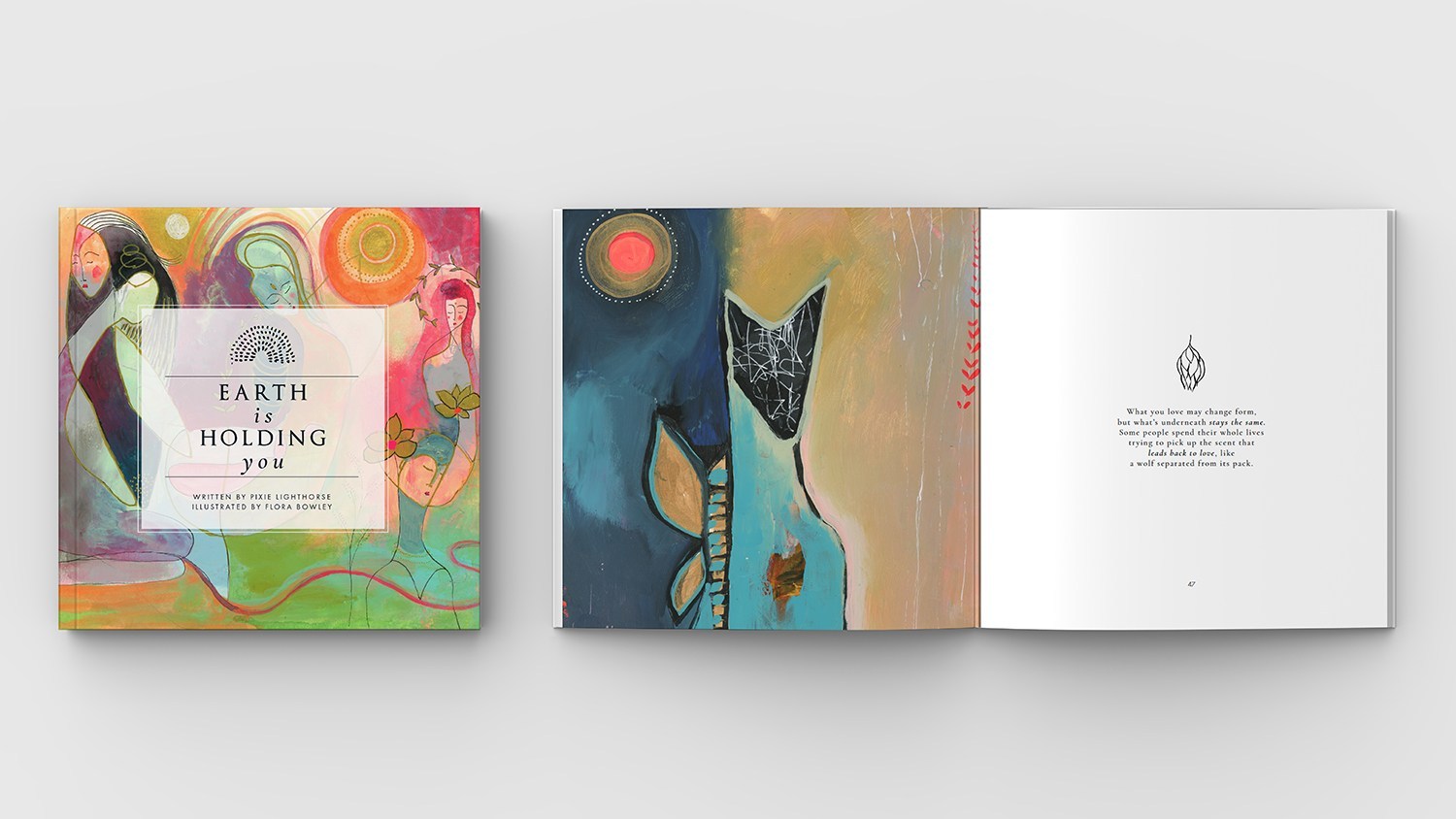 Don't forget to sign up for News Art Love to be the first to hear about opportunities, my favorite creative tips, free gifts, and 10% off all online courses!