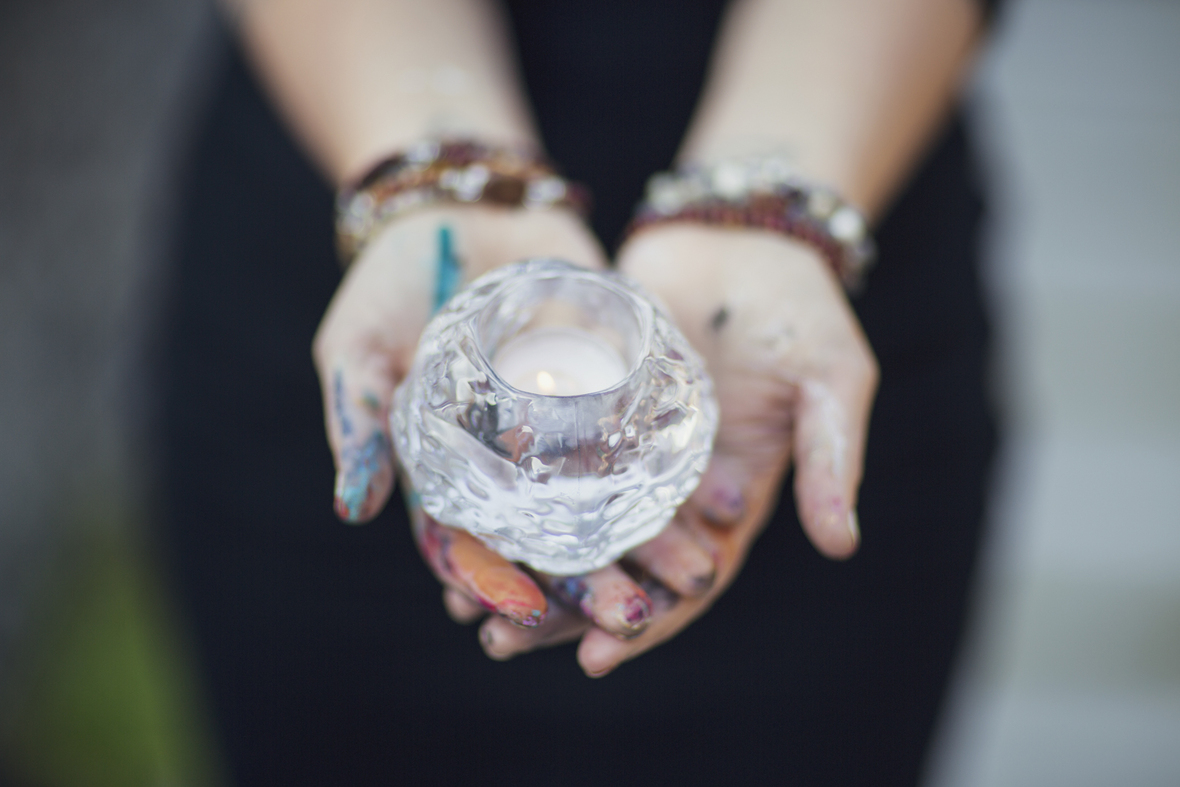 It's been a tender week in many ways.
Early last Sunday morning, Jonathan's mom (my mother-in-love) passed away. Meredith was such an incredible woman and a second mama to me — you can read my tribute to her here.
Ever since my own mom passed away three years ago, grief has become a familiar feeling to me… and one of my greatest teachers.
I've come to understand how grief cracks us open (like it or not) and puts us in direct contact with new depths of love, life, and loss than we've known before. It's through this cracking open that we are able to reshape and re-emerge into the newness of who we are after the loss.
Because here's the thing. We'll never be the same. We just won't. Life is different now, and that's ok. But hopefully, with time, patience, and compassion, we'll find the strength to become even more human and more loving than we were before.
The way I see it, this is the grace in grief.
This letting go, re-shaping, and re-emerging is also the grace in intuitive painting.
When we courageously add layer upon layer of color and form, we are literally practicing how to listen in, trust, and allow change.
By doing this, we not only strengthen our intuition and ability to let go on the canvas, but we also prepare ourselves for the inevitable loss and change that is life.
There are many reasons to be upset and grieving right now, and it is my sincere hope that you will keep painting through it all.
Let your emotions be your creative fuel. Become braver and more resilient with each bold move. Listen in. Let go. Be in action. Care deeply.
Your paintings can hold you through it all.
xo flora
Don't forget to sign up for News Art Love to be the first to hear about opportunities, my favorite creative tips, free gifts, and 10% off all online courses!