THE WAYFINDING GUIDE
Personalize Your Creative Revolution Journey
Want to dive deeper into the Creative Revolution adventure?
Get this gorgeous, inspiring PDF of original creative coaching prompts and practices designed to personalize your experience in the Creative Revolution E-Course.
Take the impact even further as you weave your journey through the course consciously into your day-to-day.
Our very own Anya Hankin, a Creative Coach + Facilitator, designed these tools and techniques as a direct companion to the Creative Revolution course content.
The Wayfinding Guide is a perfect way for me to keep track of what exercises and parts of the course I haven't done yet, which ones I want to come back to, notes on things I'd like to try when I do these again — all in one place with extra inspiration and tips on top! The structure provided is really valuable, and I have found it to be an excellent companion to this course!
-Creative Revolutionary
The Details

The Wayfinding Guide is immediately available with lifetime access. Once you purchase the Guide, you will receive a direct link to download the PDF file. It will then be yours to keep! Forever!
We recommend printing out the document and writing in the pages like your very own Creative Revolution inspired journal!
You can follow along with each week of the E-Course, complete all of the prompts over many months, or even work through them in a single weekend. You get to choose the pace that works for you.
Besides a writing pen and some colored pencils or markers, no additional materials are required.
The Wayfinding Guide includes:
Tangible Tools to personalize your creative journey in the E-Course and beyond
Over 35 beautiful pages to print and keep (forever!)
8 Weekly Worksheets to take you from reflection to action
8 Inspiring Calendars to creatively map your path through each week's content
10 Prompts + Practices to translate the Creative Revolution exercises into your unique daily life
Why?
The Wayfinding Guide is the perfect compliment to your journey through Creative Revolution. The prompts and practices provided offer an opportunity to dive more deeply into the course material — helping extend your learning off the page and into your life.
Designed by a Creative Coach + Facilitator (our very own Anya Hankin) in direct correlation with the Creative Revolution course content, the Wayfinding Guide offers a nuanced framework in which to explore the emotional and spiritual terrain of cultivating and sustaining your creative life.
Through gorgeous images and thought-provoking inquiry, the Wayfinding Guide asks all the right questions, motivates action and accountability, and supports you to catalyze your creative cravings.
Thank you & a big YES! You probably hear this all the time, but The Wayfinding Guide was just what I needed. I went from feeling 'behind' and scattered to feeling like everything is on track for me and it allowed me to approach the course the way I think Flora intended. Having the Wayfinding Guide means I don't have to worry that I've missed something or that ideas and lessons might be lost or forgotten. Thank you, truly, and Flora for this whole amazing experience!
-Creative Revolutionary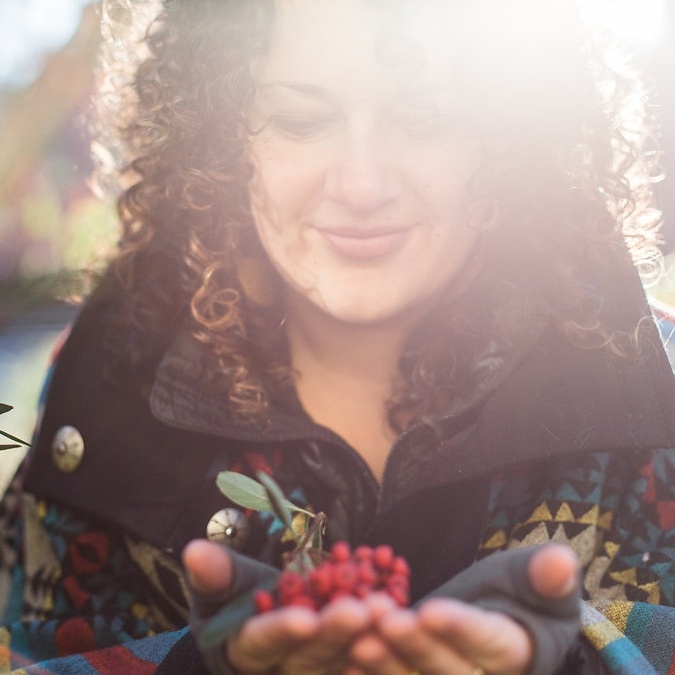 About Anya
Our very own Anya Hankin – who is my right-hand gal for all things Creative Revolution – is also a Creative Coach, and founder of Anya Hankin Collaborative where she works at the intersection of creativity, engagement, and social justice. Anya was instrumental in shaping the Creative Revolution content, and has designed a special offer that will support you to go even deeper into the process and seamlessly integrate the material into your own creative life. I'm so excited for you to meet her!