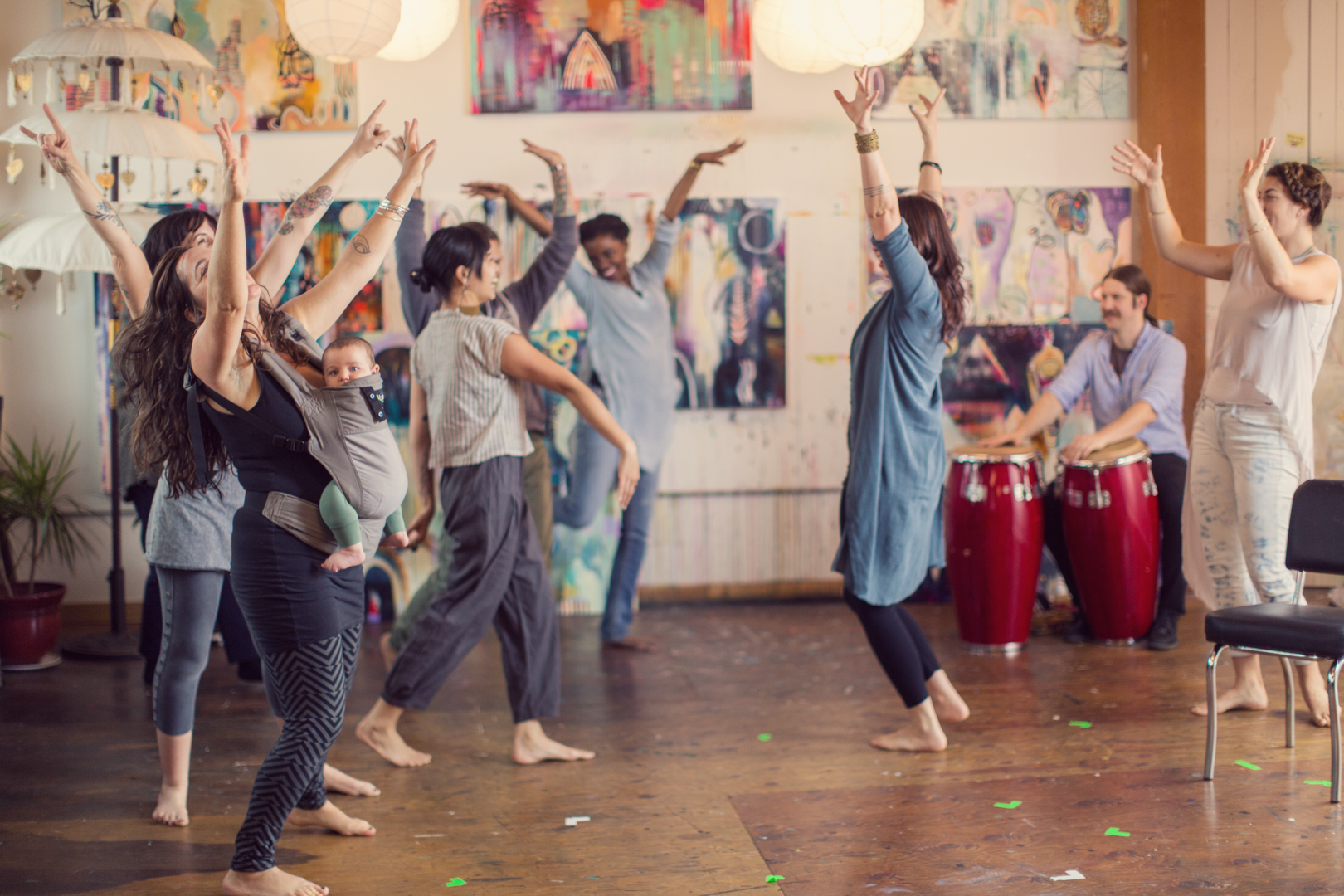 I've never been able to sit still for very long, and if you've ever watched me paint, you've probably noticed I like to dance my way across the canvas.
Moving my body to awesome music is hands down my favorite way to open up channels of freedom and flow in my creative process, and this is why I've included unique Movement Sequences in every week of the Creative Revolution E-Course.
I made a little video to tell you more about it and to offer you a Mini Movement Exercise to play with right now!
---
In case you missed last week's free, full-length, Creative Exercise, you can catch up on that right here. Word on the street is that people are LOVING Visual Riffing!
In Creative Solidarity,
xo Flora