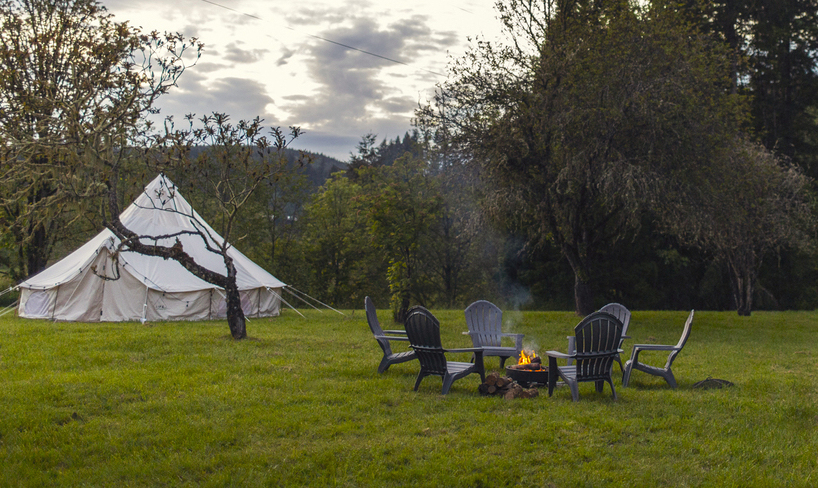 It's been a minute since I've checked in with you all and so much has been happening behind the scenes over here.
With all the heartbreak in the world, it's hard to know what to do or say that will make a positive impact. Personally, I've been doing a lot of listening in, and what feels most alive is my desire to create a safe and soulful haven to gather, connect, and replenish.
Following that call, I've been pouring all my love, creativity, trust, resources, and sweat into creating a beautiful sanctuary out on the land I began tending to back in November.
"The Nest," as we are lovingly calling it, is a peaceful twenty-acre oasis in the lush watershed of the Columbia River basin and is home to elk, coyotes, deer, bears, eagles, owls, herons, and so many beautiful trees, plants, herbs, and flowers. The wild irises are currently putting on quite the show!
This land is clearly a healing place, and my landmates and I intend to steward it in a way that fosters biodiversity, nourishes community, and inspires connection.
We plan to host retreats of all kinds, offer low-income options to communities in need, and give back through resources, time, space, and love.
If you're a retreat leader, community leader, or interested in knowing more about what's possible here, please fill out the request form and we will keep you in the loop as this project unfolds.
UPCOMING ART OF ALIVENESS RETREATS
Many of you have been patiently waiting to hear about my own upcoming retreats, and I'm so happy to announce that I will be hosting a retreat, September 7th – 11th, 2022. You can find out more about it here!
If you would like to be the first to hear about these events we have a retreat form over here for anyone interested.
I can already imagine the moments we'll spend talking around the fire, strolling through the meadow, and, of course, painting and dancing 🙂
Thank you so much for sharing the excitement of this new chapter and this very special place with me.
With love and care,
xo flora
Don't forget to sign up for News Art Love to be the first to hear about opportunities, my favorite creative tips, free gifts, and 10% off all online courses!