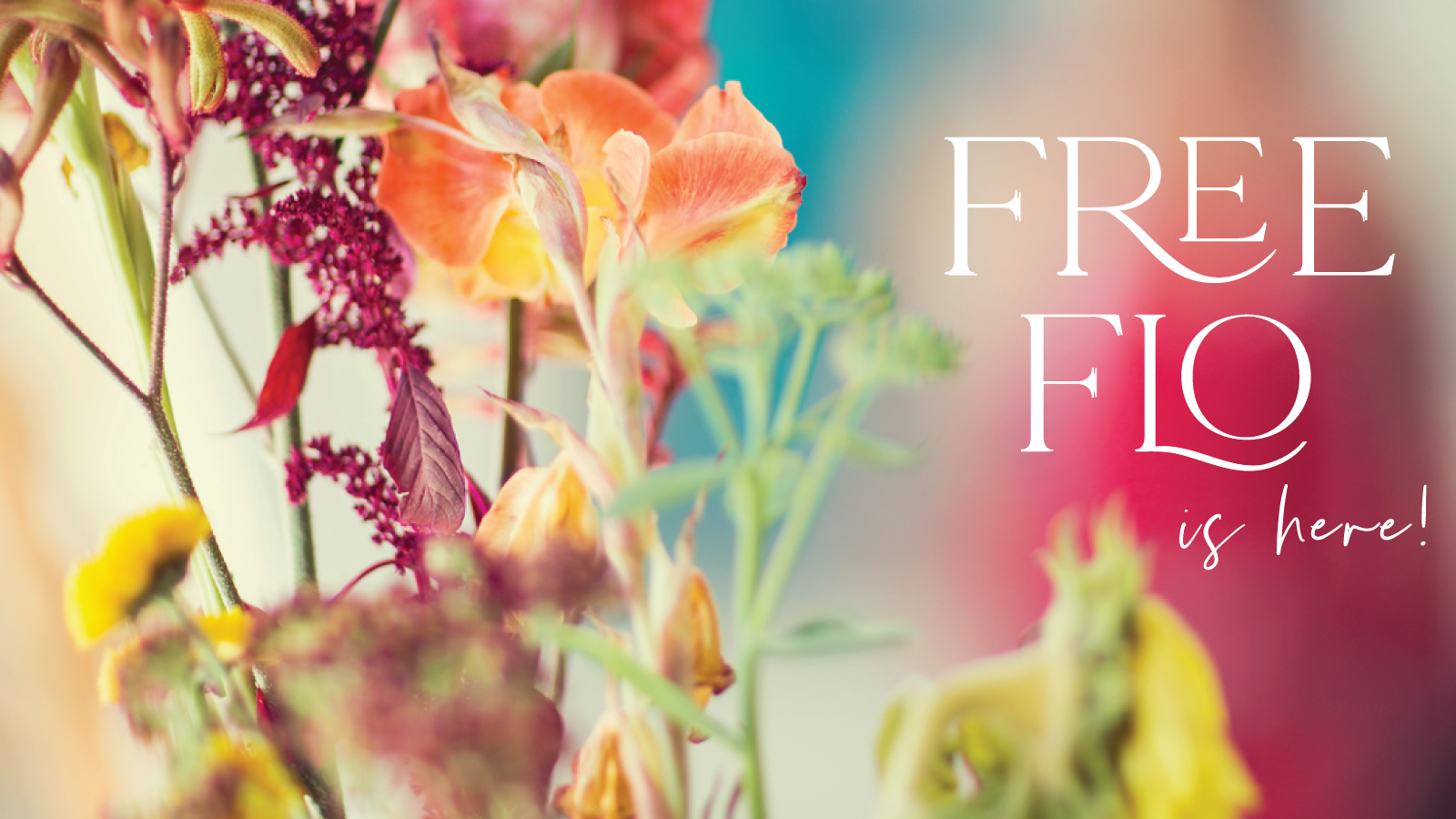 It's An Exciting Day, Friends.
In many ways, I created FREE FLO for myself because I've been so deeply craving a more intimate, beautiful, ongoing, and committed space to gather and create with you all.
I need accountability just as much as anyone else. Left to my own devices, I don't always prioritize my creative practices as much as I'd like. I also feel burned out by the noise of social media, and I'd much rather show up regularly to a place that feels truly connected and held. I want to know we're all in this together.
I want to go deeper and I want it to last.
These are a few of the (many) reasons I felt inspired to create a new kind of online space, and I'm so happy it's finally here — hurray!
The name FREE FLO was inspired by my nickname, Flo, and my desire to be in the flow with creativity and community. I want this offering to feel like a gently flowing river of inspiration – always there to support you without ever feeling pushy or urgent. 'Jump in and play when you can!' is the vibe I'm going for.
What is FREE FLO?
FREE FLO is a colorful and supportive online community, a watering hole of creative inspiration, and an excellent reason to keep showing up to what matters most. FREE FLO is also my new favorite place to hang out and connect with you!
If you're feeling disconnected from your intuition, overwhelmed, or just creatively blah, FREE FLO is here to lift you up and gently light the path back to your well of creative aliveness.
Each week, you'll receive a generous flow of live gatherings and inspiring invitations to connect to yourself, your creativity, and the FRE FLO community. More on that below…
What You'll Receive Each Month
Live-streamed Community Art Gathering: Let's paint together! Held in my virtual studio on the first Wednesday of every month, this is the place to paint along with me, learn new techniques, get unstuck, connect with your community, and stay inspired.
Live-streamed Classes with Guest Inspirationalists: On the second Wednesday of every month, one of my favorite creative visionaries will share their unique ways of infusing creativity into all aspects of life. You'll experience an incredible new guide each month.
Live-streamed Hey Flora Q + A: Hang out time! On the third Wednesday of every month, I'll answer your burning questions and explore new topics that arise within the community. Grab a yummy beverage and your sketchbook and let's get cozy.
*Replays will be available for all live-streamed gatherings.
Free Flowin': In the spirit of free-flowing spontaneity, you'll receive special bonuses and curated surprises on the fourth Wednesday of every month. Think of these as little gifts to look forward to such as creative challenges, access to archived videos, live check-ins, and music playlists.
Daily Creative Prompts: A good creative prompt can do wonders to get your wheels turning. Each day of the month, you'll receive simple prompts that can be used as a jumping-off point for drawing, writing, painting, photography, or simply moving through the world in a more creative way. Prompts will be shared weekly.
Community Art Gallery: Our very own FREE FLO Community Art Gallery offers a safe and supportive place to share your in-progress or finished artwork. Ask for gentle feedback or just share for fun. It's always up to you.
Opportunities to Meet with FREE FLOers who live nearby: One of my favorite things about this new platform is the ability it provides us to see who lives nearby and send direct messages to each other. I imagine lots of in-person art gatherings will be happening soon!
Become a Founding FLOer
As this new community births itself into being, I'm excited to offer the "founding FLOers" the lowest price available, paid either yearly or monthly. Thank you for believing in this new world with. me!
To create an intimate circle, enrollment for FREE FLO will only be open for four weeks, September 28th – November 2nd. The special founding FLOer prices will only be available during this time and will go up the next time enrollment opens in 2023. By joining now, these prices will lock in at this level for as long as you remain a part of the FREE FLO community.
If you're feeling FREE FLO curious and want to hear a bit more about why I created this, who it's for, what's included, and how it works, I made a little set of videos for you below. If you're ready to jump in and FLO right now, you can join me right here.
As always, I'm happy to answer any questions that come up.
It's gonna be good, friends. I would love for you to join me.
With love + gratitude, always,
xo flora
Don't forget to sign up for News Art Love to be the first to hear about opportunities, my favorite creative tips, free gifts, and 10% off all online courses!