Do you ever feel like you're in a creative rut?
As a person who's been painting for twenty-five years, I know I've been in many ruts over the years, but I always seem to dig myself out, and here's how.
I mix it up constantly.
Just like life off the canvas, if we do the same things over and over, we're bound to form habits and eventually get a little (or a lot) bored.
That's why it's crucial to find new ways to approach our creative practices… and our lives. And this, my friends, is what the Creative Revolution E-Course is allllllllll about.
By integrating Mixed-Media Creative Exercises with Morning and Evening Sanctuaries, Movement Sequences, and The Art of Aliveness Series, this seven-week journey is the perfect way to kickstart your art-making adventures, while breathing new life into your creative soul.
To get you moving in that direction right now, I've put together a little montage of some of the footage you'll find in The Creative Revolution E-Course. I hope this peak inside the course leaves you scrambling to create, even if it's a little doodle on your napkin or a dance party in your living room. (Spoiler alert: you'll find a special coupon code for 25% off the Creative Revolution E-Course at the end of this video)
Every creative act, no matter how simple, brings you one step closer to your true self.
"The Creative Revolution E-Course showed me how to incorporate creativity into my daily life with small acts of imaginative exploration, sparks of inspiration, mindfulness, loosening up, discovering new shapes, finding flow, and playfulness. Flora helped me access my intuition, trust my creativity and have fun. Now I am stepping more consciously into my everyday life just by simple shifts. My days are now more meaningful, I see beauty and I hear birds singing. Flora made me feel alive and see the world through fresh eyes. I found treasure in me and in the world around me. I am forever grateful for this amazing experience. Thank you. The creative adventure has only just begun."
—Alenka P.
Read more reflections from past students here, and check out some of their creations here.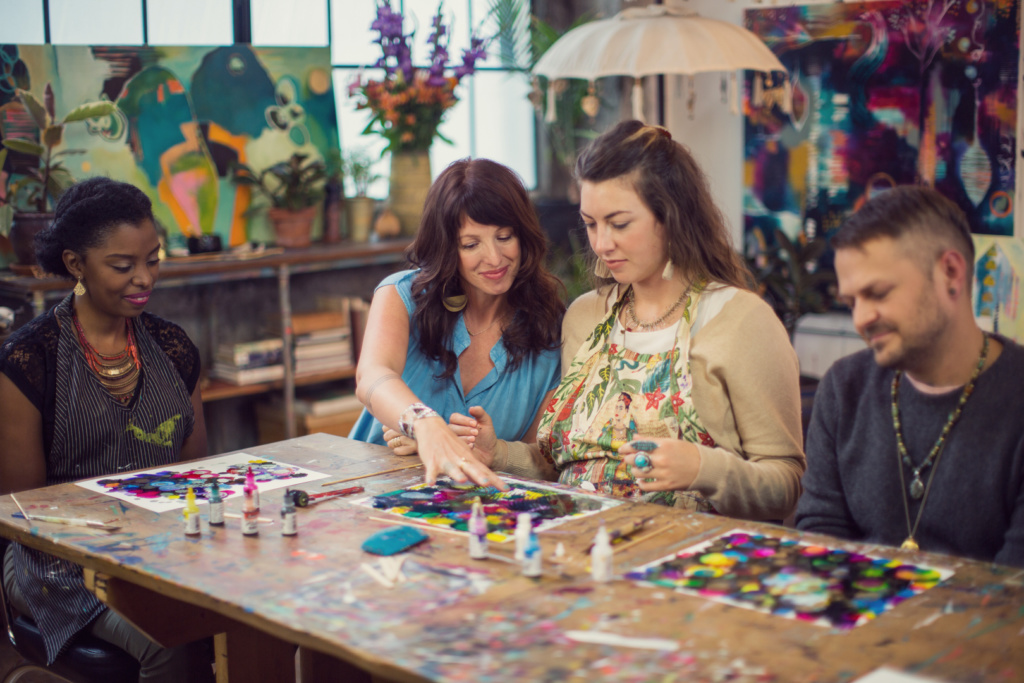 Join Us for The Next Creative Revolution E-Course!
If you're craving inspiration, aliveness, and a deeper connection to all that surrounds you, The Creative Revolution E-Course is the perfect antidote.
If you have any questions about the course, please don't hesitate to ask, and be sure to check out the full-length Creative Exercise and Art of Aliveness Prompt over on my blog.
I would love to have you join me and the incredible group of creatives from around the world for this truly life-changing course.
With love and support always,
xo Flora