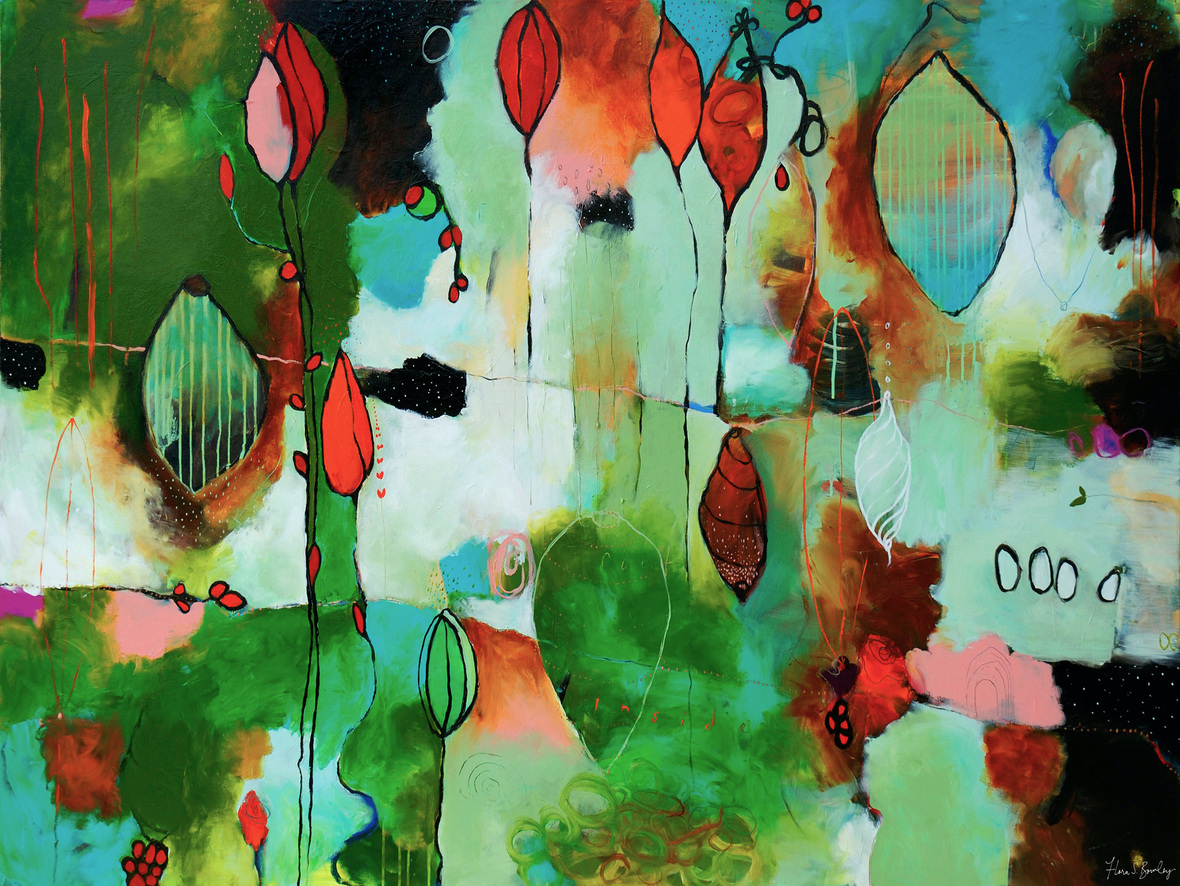 I hope this finds you well. I'd love to talk about comfort zones and risk-taking for a moment.
Last month, I created a commissioned painting for a business in my hometown of Green Bay, WI. They wanted me to paint something based on an older painting I did about ten years ago (pictured up top).
What I noticed right away was how relaxed this request made my body feel.
As a painter who usually chooses to stay on my risk-taking edge in the name of aliveness and continued creative evolution, the idea of painting something "known" actually felt like a relief to my nervous system.
I didn't paint a direct replica (I don't think that's even possible!), but I did paint something with the same general color palette, shapes, and vibe. Of course, I'm not the same painter I was ten years ago, so this piece still felt fresh, while also feeling familiar and a bit nostalgic.
My experience of painting it was light, joyful, and… comfortable. It reminded me that leaning into what's known once in a while can be just as important as the spark that comes from pushing into new territory.
And just like in life, I believe both experiences are valid and necessary.
I recorded a time-lapse of my process if you'd like to check it out. I hope you enjoy it! You'll also see part of the finished piece in your July calendar.
Follow The Sun Painting Timelapse
Don't forget to sign up for News Art Love to be the first to hear about opportunities, my favorite creative tips, free gifts, and 10% off all online courses!